The Mystery Of Arduino & ARM
Written by Harry Fairhead
Monday, 09 October 2017
The latest announcement from the newly restored Arduino company, from Massimo Banzi, has raised more questions than it answers. The short version is Arduino partners with ARM. But what exactly does this mean?

The recent goings on in the world of Arduino would be suitable for fictionalization as part of an epic boardroom drama TV show. The company split with with one of the original five founders Gianluca Martino forming Smart Projects and, secretly, successfully registering the Arduino trademark in Italy. This was only really noticeable to the maker community in the form of the appearance of the Genuino brand that had to be used in regions where Smart Projects now renamed Arduino SRL had the trademark. Most of what happened next was behind closed doors but eventually a court battle ensued ending with an out-of-court settlement which merged the two companies. After a short while the four original founders bought Martino out of the merged company, restoring Arduino to single entity with the four original "good" founders in control.
Of course, as this all happened out-of-court we know nothing much about the settlement, but it can't have been cheap to run the lawsuit and the cost of buying Martino out of his "half" of the company would need some money. There is a certain mystery as to where the money came from and this is what the most recent announcement is all about:
Throughout the litigation we dreamed of reclaiming control of the company, bringing it back to its original principles while designing a strategy that would allow us to tackle the challenges of the contemporary IoT world.
In order to make this a reality, we needed a partner that would provide us with the resources to regain full ownership of Arduino as a company while keeping it independent and true to its values of openness.
So who could be this knight in white armour?
It wasn't easy, but more than a year ago, in the middle of the litigation, we started a conversation with an important technology company that is an essential building block of today's digital world: Arm.
...
Following the meeting with Arm, I was thrilled. I shared my excitement with our new CEO Fabio Violante and my cofounders: Arduino could again be 100% ours, with the help of a supportive partner that leaves complete autonomy to our team and our community.
Massimo claims that ARM didn't buy a stake in the company and so I suppose we have to say that it doesn't own any part of Arduino.
So how did ARM help?
At the moment this is just an unknown and it is the Mystery mentioned in the title.
Why does it matter?
The simple answer is that ARM is not an open source company and fiercely defends its intellectual property. There is also the small matter that ARM is no longer independent, being part owned by SoftBank. The current line of Arduino processors are mostly non-ARM based, but this might not be the case in the future. As most of the code written for the Arduino family is in C or C++, what the actual processor is doesn't matter that much, but it is worth noting that there are many alternative development environments for ARM-embedded devices - Raspberry Pi, mBed and micro:bit for example.
The openness of Arduino, and the direction it is now heading in, is of concern to its users and this is something that the announcement is very aware of. It constantly reiterates things like:
We stay independent; we stay open, and we still provide the most loved microcontroller development platform that has changed the lives of so many people around the world.
The insistence on the future openness of Arduino is stated repeatedly, yet the one piece of information that would let us decide the matter isn't disclosed.
What did ARM give Arduino?
Watch this space.

More Information
Arduino Announces ARM Partnership
Related Articles
Arduino Back To Being One Company
Arduino Zero Pro Released Amid Legal Dispute
Arduino Goes Official - Release of 1.0
To be informed about new articles on I Programmer, sign up for our weekly newsletter, subscribe to the RSS feed and follow us on, Twitter, Facebook or Linkedin.
---
YouTube Courses On C++, Python and Blazor
12/02/2021
Here are three excellent online classes, all on YouTube, for learning a variety of programming languages - C++, Python and C# with Blazor!
---
jQuery 3.6 Released
04/03/2021
After a considerable gap between releases, jQuery 3.6 is out, bringing with it bug fixes and improvements. Despite what you might think, it is still very relevant.
More News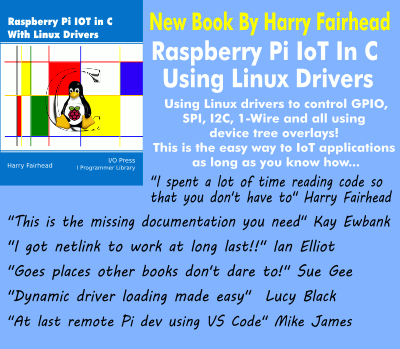 Comments
or email your comment to: comments@i-programmer.info
Last Updated ( Monday, 09 October 2017 )