Winners Of Android Things Hackster Contest
Written by Harry Fairhead
Sunday, 26 November 2017
The three prize winners of a contest to build connected devices powered by Android Things are impressively innovative, diverse, and relevant. They are a great showcase for what can be achieved with low cost hardware together with Android Things.
The contest from Google and NXP in conjunction with Hackster ran from September 15th to October 31st. It attracted 1100 registered participants and there were over 350 entries with 118 projects submitted by the deadline. Being on Hackster.io all the projects are now available not only for viewing, but as they are open source and presented with instructions, also for replicating..
Project documentation, including instructions accounted for 60% of the marks judges were asked to award, along with 25% for Creativity and 15% for use of other services from Google, such as TensorFlow or Google Cloud Services.
The top prize of $5,000 for Best Enterprise Project went to James Puderer for Distributed Air Quality Monitoring (Using Taxis!). Having noticed poor air quality in Lima, Peru en route to his daily run, Puderer decided to measure the air quality on a street-to-street basis and came up with the novel idea of putting the monitoring equipment inside the hollow signs used by every Lima taxi cab.
Using a Raspberry Pi 3 and an array of sensors the project logged longitude, latitude, temperature, humidity, pressure, and counts of two sizes of air borne particulates:
PM10 - particles with a diameter between 2.5 μm and 10 μm
PM2.5 - fine particles with a diameter of 2.5 μm or less
The data collected by Android Things was then uploaded to Google Cloud Platform for later analysis. The data flow for the project is depicted in this diagram.
As well as scoring high for creativity, with the use of so many Google services, the project obviously qualified for extra points.
The Best Startup Prize of $2500 went to Trent Shumay and Steven Pridie of the IOT Design Shop in Vancouver, Canada. They describe their project BrewCentral as:
the ultimate add-on to a typical all-grain home brewing rig
They explain:
Precise temperatures, volumes, timing, and workflows contribute to excellent beer. However, being able to repeat them on subsequent batches is equally important, as you can easily lose "the magic" of a beer in a subsequent brew if you don't follow exactly the same process.
The hardware for this project was one of the NXP's range of Android Things development kits Pico-Pi IMX7 Startkit, which incorporates a touchscreen and a camera. It also used an Arduino Due and the Arduino IDE. The way they interact is shown in this schematic:
The project that won the $1000 prize for Best IoT Project was BrailleBox - Braille News Reader a prototype hand-held device based on a Raspberry Pi 3 that empowers users who are visually impaired read the latest news articles in Braille.
It was created by Joe Birch to help family members who suffer from a degenerative genetic eyesight condition and uses six solenoids, each topped with a wooden ball, to stream a braille experience using a news API.
Referring to this entry on the Android Developer blog, Dave Smith, Developer Advocate for IoT, wrote:
This project is a great use case of using IoT to have a social impact. The current proof of concept streams articles from a news feed to the Braille pad, but this project has the potential to leverage machine learning on the device to translate additional input from the physical world into a Braille result.
After reporting the winners, Dave Smith rounded out his blog post with:
The community submitted some amazing projects for the contest, which made the choice of picking only three winners extremely difficult. Here are a few of our favorite projects that weren't selected for a prize:
These Honorable Mention entries are worth visiting to appreciate the scope of what is already being achieved with Android Things. The same is true of other entries which can all be found on Hackster.io's Android Things contest page.
More Information
Android Things Contest Winners
Android Contest on Hackster.io
Android Things Developer Preview 5
Related Articles
Android Things Hackster Contest Now Underway
Getting Started With Google's Android Things
Android Things Dev Preview 2 Could Be What We Need!

To be informed about new articles on I Programmer, sign up for our weekly newsletter, subscribe to the RSS feed and follow us on Twitter, Facebook or Linkedin.
---
Seasonal Deals From edX and Udacity
17/11/2023
The season of discount deals has arrived early. edX is offering a 20% off selected courses and program bundles for Cyber Monday. Udacity has an even better Black Friday Deal with 50% off sub [ ... ]
---
How High Can Kotlin Go?


22/11/2023




Having entered the Top 20 of the TIOBE Index in September 2023, Kotlin has continued its upward trend. Is it going to break into the Top 10 any time soon? Could it emulate Python and rise to the top?

[ ... ]

More News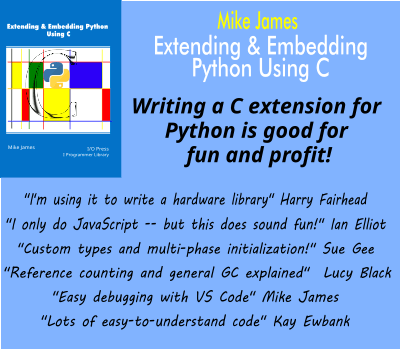 Comments
or email your comment to: comments@i-programmer.info
Last Updated ( Monday, 27 November 2017 )