Raspberry Pi Most Popular Industrial IoT Device!
Written by Harry Fairhead
Wednesday, 08 September 2021
There is a widely held belief that "maker" hardware such as the Raspberry Pi is disdained by the professional community who wouldn't be seen dead loading code onto an "amateur" piece of hardware. Well this might not be quite true.
I've had the conversation many times, especially with big outfits like ARM Embed who, when I said that they should prioritize Raspberry Pi support, metaphorically laughed and tried to put me straight on what "serious" hardware users expected.
That attitude is all too prevalent.
The Pi doesn't have the hardening and redundancy of many pro boards and isn't suitable for mission critical applications. I wouldn't, for example, use a Pi in avionics, although after reading up on Boeing's interesting approach to the problem, I'm not sure it would do better!
Well known distributor Farnell has just issued the results of a survey of 1,500 electronics engineers that provides evidence that the situation isn't as elitist as it might seem. Raspberry Pi was the most popular SBC for Industrial IoT with 44% preferring it to others. Obviously the question is where did the Arduino rank? The answer is that it was second at 28%. A distant third was Beagleboard at 6%. It seems that 23% of the respondents are using SBCs as proof-of-concept before going on to build custom hardware - which is a very sensible approach. What is more surprising is that 22% "admit" to using SBCs in production units and 20% of these are far from one-offs with more than 5K per year production units!
The proportion of Pi and Arduino users are about the same in the maker and professional categories, which could indicate that there is a transfer of skills going on - this makes sense. About 24% build their own I/O add-on boards for use with the SBC and this too makes sense for prototyping. The motivation for this is claimed to be reduced time to market although I bet some of the production use of SBC results from the prototype being good enough for the job. Apparently touchscreens are the most popular add-on and cameras and backup battery hardware are close behind.
There are some strange consequences of the Pi's success. The first is that there is a shortage of boards. Yes, the Pi is so popular you have to struggle to get one. In addition, the fact that the Raspberry Pi Foundation is oriented towards education is in itself a problem. For example, you can't buy a Pi Zero W in bulk and the rule is one per order. Sad because this could be a very popular IoT device otherwise. The Foundation has started to try to cater more for industrial users and, of course, there is always the Pi Compute Module, which is aimed at the professional user. However, it still isn't enough to get rid of the "this is for kids" attitude.
One strange result from the survey is that 20% of respondents are using AI - -personally I would expect it to be lower as AI and the IoT still make a difficult combination with both a requirements and a skills mismatch. This is borne out by the observation that the most requested improvements to SBCs is more memory and more processing power. But we have always needed more of both and this will probably always be the case as the tasks grow to fit the hardware.
So, makers, hold your heads up high and be proud to be using a Pi.
More Information
New research from Farnell shows demand for low-cost SBCs in industrial and IoT applications
Related Articles
Pi Compute Module 4 - Time to Take Industrial Pi Seriously
The New Raspberry Pi Pico Breaks The Mold
Raspberry Pi 4 Sets New Performance High At Same Cost
Raspberry Pi 3A+ Last Of The Line
To be informed about new articles on I Programmer, sign up for our weekly newsletter, subscribe to the RSS feed and follow us on Twitter, Facebook or Linkedin.
---
F# 8 Makes Code More Uniform And Performant
23/11/2023
Microsoft has released the latest version of F#, with changes the team says makes F# programs simpler, more uniform and more performant. The new version also has faster project compilation and upgrade [ ... ]
---
Insights Into Software Supply Chain Security
08/11/2023
A report from Chainguard reveals that while software developers and security leaders are committed to tackling software supply chain security, differences in their perspectives and prioritie [ ... ]
More News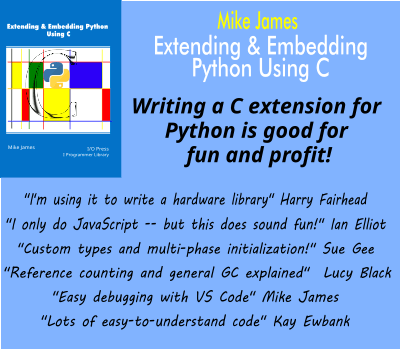 Comments
or email your comment to: comments@i-programmer.info
<ASIN:1871962633>
<ASIN:1871962668>
<ASIN:1871962641>
<ASIN:187196265X>
<ASIN:1871962684>
<ASIN:1871962692>
Last Updated ( Thursday, 07 October 2021 )