Windows 10 IoT Core - Raspberry Pi Home Automation Contest
Written by Lucy Black
Friday, 14 August 2015
Windows 10 IoT Core was released this week for use with small devices including the Raspberry PI and to encourage makers to use it there's a Home Automation contest on Hackster.io. Come up with an idea before August 17 to take part.
Microsoft provided a preview of its special build of Windows 10 for small, embedded devices at the Build conference back in April. It is now available for download from the Windows IoT Dev Centre for the Raspberry Pi 2 and the MinnowBoard Max.
In a blog post introducing Windows 10 IoT Core to makers, Steve Teixeira explains that that it is a new edition for Windows targeted towards small, embedded devices that may or may not have screens, that it is intended to have a low barrier to entry and make it easy to build professional grade devices and that it is designed to work with a variety of open source languages and works well with Visual Studio.
The latest features added to Windows 10 IoT Core are support for Wifi and Bluetooth connectivity, making it ideal, in combination with the Raspberry Pi 2 for use in home automation, which is the topic of the new challenge for devs and makers, hosted on Hackster.io in partnership with Microsoft.
Round 1 has a deadline of August 17th but all you have to do by then is to fill in a form that asks you to:
The ideas submitted to Round 1 do not need schematics or code. The judges will be looking for creativity and practicality and bonus points are available for using Microsoft Azure and will select 100 semi-finalists who will each be sent a Raspberry Pi2 Model B to build their project before September 18th.
The prizes for winners of Round 2 are as follows:
The contest is open worldwide (apart from Cuba, Iran, North Korea, Sudan, or Syria) to individuals aged 16 and over, both hobbyists and professionals.
Windows 10 IoT Core provides an alternative to Linux on small devices but exactly why would you want to use it?
At the moment it is still, despite being released, a work in progress. Not all of the APIs or hardware support is complete.
The main advantage of adopting the system is that you can bring your knowledge of Universal Windows Apps to such small machines. You can program in Python and Node.js but the real attraction is being able to program in C# - an easy to use modern language.
The main downside is that you have to make use of a host machine to develop apps. Many Raspberry Pi users work directly with the Pi and program using Linux tools. IoT core can make use of the Pi's display but only using a single app to display a Universal Windows App UI. This allows interactive apps to be developed but you can't use the full power of the Pi in the development.
Overall IoT core provides another useful option but unless you are wanting to use your C#/XAML experience there are no compelling reasons to use it.
---
Linux And Android Waste Coding Effort
14/09/2022
For many years it has been standard practice to test that you get the memory you ask for, but it has all be a huge waste of time. Operating systems get in on the act before you have a chance to do any [ ... ]
---
Jakarta EE 10 - A New Era For Java On The Cloud
23/09/2022
After a lot of iterations and false starts in terms of dates, Jakarta EE 10 is finally here and primarily focused on the Cloud and microservices.
More News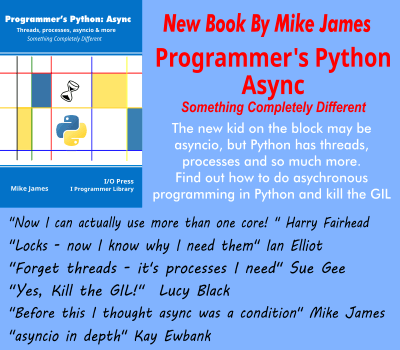 Comments
or email your comment to: comments@i-programmer.info
Last Updated ( Friday, 14 August 2015 )