JavaScript Still Tops RedMonk's Rankings
Written by Mike James
Friday, 05 March 2021
The latest iteration of the RedMonk Language Rankings dated January 2021 shows no change at the top of the table, but there are some interesting movements lower down with TypeScript and Dart moving up while Ruby and Go are slipping down.
RedMonk's co-founder and Principal Analyst Stephen O'Grady ranks programming languages every six months based on a very straightforward methodology - a correlation between GitHub pull requests (an indication of language usage) and Stack Overflow discussions (an indication of level of interest). This not only seems intuitively to be a good approach. It produces consistent and believable results.
This is the top-right corner of the latest chart and covers the top 20 languages plus Dart which is on the rise and currently in 21st position.
JavaScript's performance is hardly news. It came top in the original 2010 analysis by Drew Conway and John Myles White on which these rankings are based and, apart from dropping to second place in Q3, 2013, has stayed there since.
In this latest analysis O'Grady notes:
In spite of all of the competition from up and coming languages, all the discussion of fragmentation and even criticisms of JavaScript the language itself, it remains remarkably popular. Since our first quarter run of January of 2018, for example, JavaScript pull requests are up 453%. They were up 96% just from the last quarter, and that was on an already massive base of commits. Simply put, JavaScript remains – its detractors notwithstanding – a force of nature like no other within the industry, and there are no indications in the data that this is likely to change any time soon.
Python retains second place, which it won by displacing Java in Q3, 2020 having tied with it in the Q1, 2020 iteration. However Java is still very close in terms of its popularity. There is some distance between this top triumvirate and PHP which has been fourth in every single iteration as this visualization reveals:
(click in chart to enlarge)
You may find it counter-intuitive that PHP is still so popular but, as we've discussed previously, given that the measures used are cumulative, it is very difficult for new entrants to displace existing ones, see Why Do Some Languages Always Come Top? This makes TypeScript's rise through the ranks so remarkable, moving up consistently since September 2018. This iteration it displaced Ruby and, describing Ruby as a lovely language with a beautiful syntax, O'Grady comments:
When we started doing these rankings in 2012, Ruby was the fifth most popular language we ranked, and for about five years it was able to maintain that status. Since 2016, however, Ruby has been gradually slipping, and this quarter it was passed by both CSS (yes, we know many of you don't believe it should be ranked) and the aforementioned TypeScript.
The other language singled out for its decline is Go with O'Grady noting:
After an initial period of rapid growth, peaking with its #14 ranking in 2018, Go has been a language that is at best static and arguably on a decline path. As has been discussed previously, some of this is explained by Go's much more narrow addressable market relative to some of the other languages on this list. It also has not helped Go that Java, a primary competitor for back end application composition, has remained a vital and highly used language instead of fading away after so many years of service. But whether it's static or in decline, if Go has ambitions to be a true industry force, some change in its path and structure is probably necessary.

While Go has gone down by one place, Rust has gone up by one and O'Grady speculates as to whether the formation of the new Rust Foundation will see it rise further in coming rankings. Other languages on the up are R and Kotlin.
Dart is the final language that O'Grady discusses, noting the role of the Flutter framework in reviving interest in the language, something we've previously comment on, see Flutter Takes Off
Less than three years ago Dart was languishing in the thirties, having shown minimal traction by the proxies for developer interest and activity that we use. Two years after the introduction of the Flutter framework, however, Dart is up another three spots to sit just outside of our Top 20 at 21. This jump comes two quarters after Dart had seemingly stalled – along with Kotlin – raising questions of whether it had peaked. This quarter's run suggests that the answer to that question is no. It seems clear that Flutter has had a material impact on the language's popularity, and clearly its ability to compile to the most popular programming in the world is likewise not hurting it. While it's extremely difficult to merely get to the #21 spot on our rankings – as Rust, among others, can attest – with this quarter's resumption of its upwards trajectory, we can turn our attention back to watching whether Dart can break into the Top 20, and if so what it might displace along the way.
More Information
The RedMonk Programming Language Rankings: January 2021
Related Articles
Watch the Rise and Fall of Programming Languages
Language Popularity Retrospective
Python Ties With Java In RedMonk Language Rankings
The Dance Of The Programming Languages
Why Do Some Languages Always Come Top?
Kotlin Enters RedMonk's Top 20
To be informed about new articles on I Programmer, sign up for our weekly newsletter, subscribe to the RSS feed and follow us on Twitter, Facebook or Linkedin.
---
Apache Kyuubi 1.8 Adds Web UI
20/11/2023
Apache Kyuubi 1.8 has been released with improvements including a new experimental Web UI and a new chat engine with OpenAI ChatGPT backend.
---
Insights Into Software Supply Chain Security
08/11/2023
A report from Chainguard reveals that while software developers and security leaders are committed to tackling software supply chain security, differences in their perspectives and prioritie [ ... ]
More News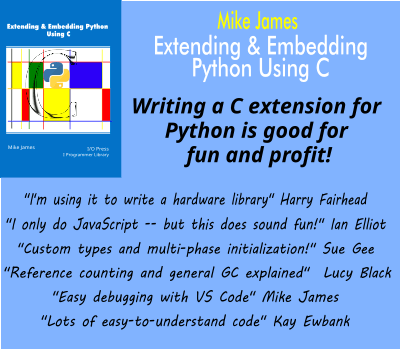 Comments
or email your comment to: comments@i-programmer.info
<ASIN:1871962420>
<ASIN:1871962587>
<ASIN:1871962536>
<ASIN:1871962439>
Last Updated ( Friday, 05 March 2021 )