Top Presents For Programmers
Written by Lucy Black
Friday, 04 December 2020
Without wanting to be obvious, it's been a strange year, and it's likely to be a strange festive season. The weirdness of 2020 has made it harder to find the right present to buy for your favorite programmer, but we've come up with some possibilities.
December has arrived and with it our list of presents suitable for programmers and for programmers to give. Yes, it is commercial, and if you buy any of our suggestions we get a small affiliates reward which helps to keep the lights on, but our recommendations are based on our enthusiasm, not financial gain.
Programmable Drone
Most developers have already had (and lost or crashed) a drone back in the early days when they first became available. Things have moved on, and now your favorite techie can deposit their drone in a tree or drown it in water by programming where it goes.
The Ryze Tech Tello is a reasonably priced quadcopter that comes with a mobile programming app that supports Scratch. The app can be used to put together coding blocks on their smart mobile device. There's also an Edu version that suppports programming using Python.
Control Your Own Tank
If you're tired of hearing how yet another drone went missing, a land-based option might be a better bet. The Adeept RaspTank Robot Car Kit is a build-it-yourself kit for Raspberry Pi-based tank robot with an arm that can grab small objects. You'll also need a Raspberry Pi 4 or Pi 3 Model B/B+.
The RaspTank can be controlled remotely via a keyboard or using virtual buttons on the GUI. The Android and iOS apps can be used to control the robot with functions including line tracking, color recognition, motion detection, real-time video transmission and obstacle avoidance, and there are tutorials and documentation showing how to control the robot using Python.
Take a Coffee Break
Given the need to maintain distance, the office coffee machine is hardly a safe location. We would recommend a remote control coffee maker if we could find one that also filled the water reservoir and ground the beans, but despite much searching, we've failed. Instead, a coffee capsule machine such as the Nespresso VertuoPlus with milk frother will probably fit the bill, especially if you also wrap up a set of reusable pods to prevent the guilt of throwing away disposable pods:
The Ever Welcome Funny Mug
If you're looking for something smaller, a new mug to go with the coffee machine is usually appreciated. Regular readers may remember that our own Mike James depresses himself by drinking his morning coffee from his 99 Little Bugs in the Code mug.
Depending on the speciality of your own programmer, there are some other good choices around. We reckon Kay Ewbank and Ian Stirk would eventually see the funny side of the Hello my name is SQL Injection mug with its cheery motto of
foo '); DROP TABLE users;--
They'll have such happy discussions about whether little Bobby Tables would actually have resulted in all the student records being deleted in various dialects. as per this xkcd cartoon.
Exploits of a Mom

More cartoon fun at xkcd a webcomic of romance,sarcasm, math, and language
We might get the rest of the team this topical mug about covid.
Hopefully we can soon write off 2020 as a bad memory and look forward to 2021.
Related Articles
STEM Toys That Promote Computational Thinking
A Tee Is Not Just For Xmas - Ten Top Tees
The Art Of Computer Programming Progresses - A Great Present
Programmer Gifts - Pi For Xmas
To be informed about new articles on I Programmer, sign up for our weekly newsletter, subscribe to the RSS feed and follow us on Twitter, Facebook or Linkedin.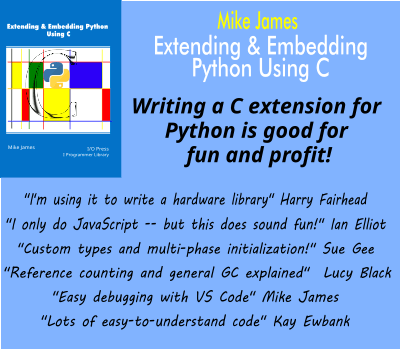 Comments
or email your comment to: comments@i-programmer.info
Last Updated ( Saturday, 05 December 2020 )