Muriel Médard Recognized For Network Coding Algorithms
Written by Sue Gee
Friday, 08 July 2022
The 2022 IEEE Koji Kobayashi Computers and Communications Award, went to Muriel Médard for contributions to the theory and practice of network coding, optical networks, and wireless communications, including recent work on a universal decoder expected to increase the efficiency of AR devices and 5G.
This year's International Conference on Computer Communications was a virtual event but it saw the usual raft of awards including the IEEE Koji Kobayashi Award which was established in 1986 and named in honor of Dr. Koji Kobayashi, who was a leading force in advancing the integrated use of computers and communications. Sponsored by NEC Corporation, it is presented annually to an individual or a team of up to three for outstanding contributions to the integration of computers and communications.
The recipient of this award on this occasion, was Muriel Médard, the Cecil H. Green Professor of Electrical Engineering and Computer Science at MIT the Massachusetts Institute of Technology.
Médard has made long-lasting contributions to network coding and wired, wireless, and optical communications, helping to bolster performance, reliability, and security in these areas. Her work on an algebraic approach to network coding (known as the Médard/Koetter framework) made network codes practical and easy to understand. Other significant network coding contributions include network coding for recovery and robustness, protection from wiretapping and outside attacks, and network coding for wireless relay networks. Her work on practical wireless network coding demonstrated that coding across different data flows in a wireless network improves performance of congested networks by orders of magnitude over standard routing techniques. Médard has also made fundamental contributions to the restoration, security, reliability, robustness, and capacity of high-speed optical networks.
We first reported on Médard's achievements as head of the network coding group at MIT's Research Laboratory for Electronics in 2012 when she used network coding to increase the phone connection went from 0.5Mbps to 13.5Mbps.
Fast forward a decade and Medard's team, in a collaborative effort with Boston University, and Maynooth University have created a "universal decoder" - silicon chip that eliminates the need for custom decoding hardware to spot signal errors. The chip uses a new algorithm referred to as GRAND for guessing random additive noise decoding that was developed by the MIT team with Ken Duffy from Maynooth University. The GRAND chip eliminates the need for code-specific decoders and enables universal decoding that rapidly cycles through all plausible noise patterns. It can process a high volume of data with little lag time and is expected to increase the efficiency of devices that process high volumes of data such as augmented and virtual-reality devices, gaming systems, and 5G networks.
Medard commented to IEEE Spectrum that receiving the award was "pretty amazing" because her work tends to be more on the theoretical side. She likes to combine different fields because:
"there's a richness and a set of really cool things you can do in between. Once you've seen certain types of techniques and certain ways of thinking [from other fields], you can't unlearn them. The award really felt like a validation of this approach."
Medard was made a fellow of the National Academy of Inventors in 2018. This honor is accorded to academic inventors who have demonstrated a prolific spirit of innovation in creating or facilitating outstanding inventions that have made a tangible impact on quality of life, economic development, and the welfare of society.
More Information
Related Articles
Network Coding Speeds Up Wireless by 1000%
---
PhpStorm Updated For PHP 8.3
21/11/2023
The latest version of PhpStorm, the IDE for PHP and web development from JetBrains, has been updated to support the new features of PHP 8.3, due to be released later this week.
---
Apache Arrow Adds New View Data Types
27/11/2023
Apache Arrow 14 has been released with new view data types for columnar formats, and a wide range of other improvements.
More News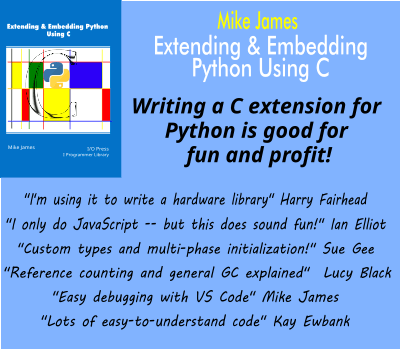 Comments
or email your comment to: comments@i-programmer.info
Last Updated ( Friday, 08 July 2022 )