JSTOR Extends Free Access - But Not Much
Written by Sue Gee
Monday, 14 January 2013
The digital library JSTOR, which controls access to more than a thousand academic journals, now offers free access to some of its store of online books and papers. However, this is far from the ideal of open access and may not even be a move in that direction.
JSTOR's Register & Read beta program allows individuals to sign up for the privilege of being able to access, but not download, up to three items at a time every two weeks. It is limited in that such free accounts will only be able to access around 1,200 journals and in return users have to provide personal details that will be shared with participating publishers.
A pilot scheme with just 76 publishers that started last year attracted 150,000 users or whom 30 percent used the facility more than once. It has now attracted a further 700 publishers which expands the content on offer. This superficially seems to be a benefit to anyone unaffiliated with a university or large institution that can afford a JSTOR subscription, which can be as much as $50,000 per annum.
Given that developers often find themselves having to do research into areas outside their own expertise, additional access to academic journals seems a positive outcome of the pilot scheme, Indeed, on the face of it JSTOR seems amenable to widening access to academic resources. Back in September 2011 its Early Journal Content program made nearly 500,000 public domain journal articles from more than 220 journals, around six percent of JSTOR's total content, freely available for use by "anyone, without registration and regardless of institutional affiliation".
However the publishers who have now joined seem to be motivated more by by commercial gain than by the principle of Open Access (OA) which Wikipedia defines as:
the practice of providing unrestricted access via the Internet to peer-reviewed scholarly journal articles,

The OA movement has suddenly gained momentum due to the news Aaron Swartz, a vociferous advocate of Open Access committed suicide on January 11, 2013. See: Tributes for Internet Activist Aaron Swartz
In 2008 Swartz wrote the Gueriilla Open Access Manifesto demanding a change in publishing standards to allow scientists and academics to openly share their research. In it Swartz states a view that many will agree with:
Forcing academics to pay money to read the work of their colleagues? Scanning entire libraries but only allowing the folks at Google to read them? Providing scientific articles to those at elite universities in the First World, but not to children in the Global South? It's outrageous and unacceptable.
He goes on to suggest that people with privileged access to these resources - such as students and scientists - should feel a moral imperative to copy and share information.
Swartz put his principles into practice in 2010 when he allegedly stole about 4.8 million articles from the JSTOR journal archive via the MIT network, with the aim of making them freely available online. JSTOR declined to press charges after recovering its content from Swartz, but a criminal case had been initiated and was still being pursued by the U.S. Attorney's Office
His anti-JSTOR activities, which he perceived as being a move on behalf of justice and the public good, had already drawn attention to the question of whether paywalls are appropriate for academic paper, the same issue as that the authors of Occupy ACM are tackling by a different strategy, and news of his suicide has re-invigorated the Open Access debate.
The bottom line is that although JSTOR's Read & Register apprears to be a token effort in the right direction, it is probably of more benefit to publishers who are provided with details of potential subscribers than to individual researchers. In other words it is just another attempt to make money from material that should be in the public domain - because the public has already paid for it. JSTOR has no plans to dismantle its paywall and one of its objectives with the Register & Read program is to turn the non-affiliated readers into customers.
It is time to confront the issue that the results of academic research that has already been paid for should be freely available to all.
---
Kotlin Re-Enters TIOBE Index Top 20
18/09/2023
Kotlin, the open-source Java alternative from JetBrains, is back in the Top 20 of the TIOBE Index, displacing Julia which lost the 20th position after only one month and is now down at 25th place.
---
The Eclipse Foundation Releases 2023 Jakarta EE Developer Survey Report
19/09/2023
The Eclipse Foundation's 2023 Jakarta EE Developer Survey confirmed that Jakarta EE is the basis for the top frameworks used for building cloud native applications. Having shipped in September 2022, J [ ... ]
More News
Summer SALE Kindle 9.99 Paperback $10 off!!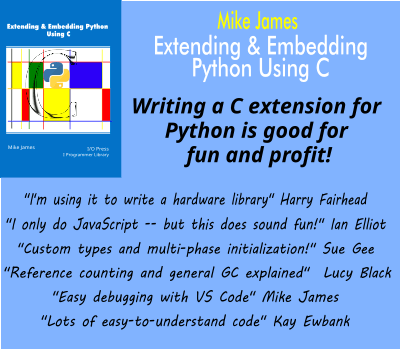 Comments
or email your comment to: comments@i-programmer.info
Last Updated ( Sunday, 30 July 2023 )