The Tech Interview Process Lengthens
Written by Janet Swift
Thursday, 21 January 2016
Although there is no shortage of jobs for developers, the process of getting the one you want is a protracted business and far from easy. However impressive your qualifications and credentials, there is the hurdle of the hiring interview.
GetVOIP recently addressed the question Which Tech Companies Have the Worst Interview Process? and gave us permission to use the findings.
Primarily, GetVoIP is a VoIP solution buyers guide offering provider comparisons and reviews of VoIP solution. However its blog covers a wider range of issue. The latest post, written by the company's founder, Reuben Yonatan, mainly relies on data from Glassdoor to investigate the job interview process specifically for software engineers applying to thirteen of the most high profile tech companies.
According to Glassdoor, the job interview process has increased nearly 17% since 2010 and on average now takes 22.9 days, up from 19.6. For the companies included in GetVoip's analysis the ranged was from two weeks to four weeks and the number of steps involved, which included phone screens with HR and recruiters, technical phone interviews, online tests and projects, Skype calls, and on-site interviews was typically four although two companies Cisco and Microsoft reduced it to just two.
What Yonatan was interested in was the interviewee's perception of the process and he comments:
Surprisingly, the length of time the process took did not seem to influence an interviewee's experience. While Cisco, Yahoo, and Uber had the shortest interview process of two weeks, only interviewees at Cisco had an overwhelmingly positive interview experience.
Neither was there a strong correlation between the difficulty of the interview and the intreviewee's experience:
Yonatan writes:
It turns out, an easy interview process did not always correlate to a positive interview experience, and a difficult interview process didn't always correlate to a negative experience. For example, Twitter's interview process was moderate (3.1/5.0), but an overwhelming number of interviewees (42%) had a negative experience. Conversely, Google had the hardest process (3.4/5.0), but only 15% of people had a negative experience, and 56% of people had a positive experience.
Towards the end of the post he comments:
Though the job hiring process may seem intimidating, there are plenty of resources available that can help you ace an interview.
In addition to online resources, check out books like Land the Tech Job You Love and Programming Interviews Exposed, 3rd Ed both of which are reviewed on I Programmer.
More Information
Which Tech Companies Have the Worst Interview Process?
---
Spatial Data Management For GIS and Data Scientists
24/11/2023
Videos of the lectures taught in Fall 2023 at the University of Tennessee are now available as a YouTube playlist. They provide a complete overview of the concepts of GeoSpatial science using&nbs [ ... ]
---
GitHub Sees Exponential Rise In AI
15/11/2023
Developers are flocking to AI creating an explosion of generative AI activity in open source. The 11th annual Octoverse report, unveiled at last week's GitHub Universe event recorded 65K public g [ ... ]
More News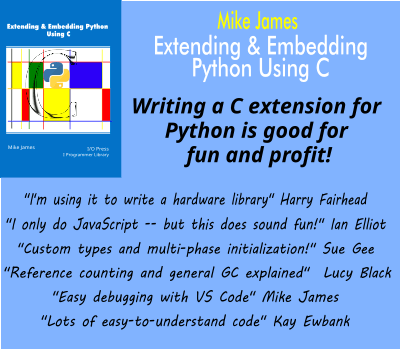 Comments
or email your comment to: comments@i-programmer.info
Last Updated ( Sunday, 01 January 2017 )