Written by Kay Ewbank
Wednesday, 26 November 2014
Can you see Barbie as a computer engineer? No, apparently nor can Mattel, though the online community is giving a much more accurate and amusing view of how things would work out under the hashtag #feministhackerbarbie.
The hashtag is being used on Twitter for tweets that have reworked pages from a book titled "Barbie, I can be a Computer Engineer", that has been around since 2010. It hit the headlines this week thanks to a post by a blogger called Pamela Ribon.The post gives details of the Barbie book in which Barbie has a student assignment to design a computer game. Her idea is for a game where
"You can make a robot puppy do cute tricks by matching up colored blocks!"
Good plan, sounds like a winner – puppy to appeal to the kids, pattern matching to get the parents. However, Barbie isn't actually going to do anything as non-pink as write code. No, she's going to get two boys to do that, because obviously girls can't code, can they.
"I'm only creating the design ideas," Barbie says, laughing. "I'll need Steven and Brian's help to turn it into a real game!"
Things proceed to get worse; when Barbie attempts to email the game design to the boys, her laptop dies. She attempts to use her sister's computer to send the backup, wrecks that too, and has to be saved by the boys who do the tricky techie stuff of using Barbie's (presumably virus-ridden) hard disk on a computer at the school library.
In more amazing technical accuracy, this is described as having 'excellent security software', but the boys are able to connect Barbie's dodgy disk. So the heroic boys save the day, rescue Barbie's pretty pictures of what the game should look like, and Barbie's sister's homework.
Adding even more insult to injury, Barbie takes the credit on offer from the teacher for the game, gets extra credits, and the book ends with Barbie's terrific computer skills have saved the day for both sisters!
"I guess I can be a computer engineer!" says Barbie happily."
Terrific computer skills?
SHE DREW SOME PRETTY PICTURES OF A PUPPY!
(Pink font specially selected by the editor)
It's hard to know which bits of this story are the most irritating – the fact Mattel doesn't know the difference between programmers and computer engineers; Barbie not being able to code; the teacher advising her to connect her virus-ridden hard drive to the school network; or the fact the programmers who actually did the work were ignored and Barbie-the-line-manager got the extra credits.
One extra bizarre twist – the actual author of the book, Susan Marenco, says in her bio that
"she lived in Copenhagen, Denmark for more than 20 years where she worked for Microsoft Development Center Copenhagen as a editor and usability designer specializing in linguistic usability."
Mattel has withdrawn the offending book and put out a statement full of empowering and moving forward. They're presumably less than happy about the hashtag #feministhackerbarbie and the excellent Feminist Hacker Barbie site that lets you rework pages from the book to:
"help Barbie be the competent, independent, bad-ass engineer that she wants to be."
---
Amazon AWS Invests In Rust
30/11/2020
No, it's not some strange deal on the mineral exchanges. After Mozilla threw the amazing Rust language under a bus, it seems companies are queuing up to support it. The latest, and perhaps the most se [ ... ]
---
TypeScript 4.1 Adds Temporal Literal Types
23/11/2020
TypeScript has been updated with new checking flags, editor productivity updates, and speed improvements, alongside new features including support for temporal literal types.
More News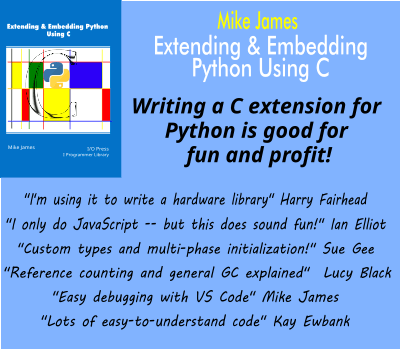 Comments
or email your comment to: comments@i-programmer.info
Last Updated ( Wednesday, 26 November 2014 )