iNaturalist Launches Deep Learning-Based Identification App
Written by Sue Gee
Sunday, 18 June 2017
iNaturalist.org has launched an app for Android and iOS that automatically identifies animals and plants at species level. Trained using TensorFlow it already identifies over 10,000 different species with a new species added to the model every 1.7 hours.
iNaturalist.org is an established and popular website. Its mission is to connect experts and amateur "citizen scientists," encouraging people to get interested and involved with the natural world while using the data gathered to potentially help professional scientists monitor changes in biodiversity or even discover new species. Founded in 2008 by students at University of California, Berkeley and recently acquired by the California Academy of Sciences, it used to rely on crowdsourcing. When users posted a photo of a plant or animal, its community of scientists and naturalists will identify it.
The crowdsourced model generally works well according to Scott Loarie, iNaturalist's co-director. Half of users' mystery observations are identified within 2 days, even quicker if like Laurie your posts originate in California, where an identification can be made within an hour. That's because a large number of the experts that frequent iNaturalist are based on the West Coast. However, the average amount of time it takes to get an identification is 18 days which means that some users must wait a very long time. Another issue is that as the site becomes more popular the number of observers (people posting photos) far exceeds that of identifiers (people telling you what they are of) which threatens to overwhelm the volunteer experts.
To help take the burden off the volunteer experts, the iNaturalist team collaborated with the Cornell Lab of Ornithology, developers of the Merlin bird identification app, and Visipedia to use machine learning to deliver higher quality identifications faster as the number of observers continues to grow.
Visipedia, short for "Visual Encyclopedia," is a joint project between Caltech and Cornell Tech, is a network of people and machines designed to harvest and organize visual information and make it accessible to anyone who has a visual query.
Using TensorFlow deep learning framework with NVIDIA hardware the Visipedia team trained the neural networks on the iNaturalist database of images that have been labeled by the site's community of experts. Currently, iNaturalist has around 4,000,000 'verifiable' observations, i.e. observations that have all the necessary data quality attributes (eg. photos, locations, not pets) and have been vetted by experts and can be considered 'research grade'. These represent 100,000 species.
iNaturalist determined that having at least 20 research grade observations was necessary to include a species in its model. While the above chart indicates there are 13,730 species that qualify, this number is probably closer to 10,000 species as steps were taken to ensure that each species had at least 20 distinct observers to control for observer effects.
The new app uses the research grade observations to give a confident response about an animal's genus plus a more tentative suggestion of its species with its top 10 options. Initially it was correct with regard to genus 86% of the time and gave the correct species in its top 10 results 77% of the time. These numbers should improve as the model continues to be trained and, of course, the app itself contributes new observations and new confirmed identifications, leading to new species being added to the model at at rate of 1 every 1.7 hours.
There is also a demo of the app on the iNaturalist website which we tested out with this photo and a location, which you can set interactively on a map, in South East Spain.
Within seconds the demo identified the Family as Bovids and although its list of results started with the endangered Aoudad and the Bighorn Sheep, the subsequent suggestions were:
The one on the right in the lower row is Capra pyrenaica ssp hispanica, Southeastern Spanish Ibex, and that seems to be a perfect fit. Like the app, the demo is also a source of information about the animal, in this case a wild goat endemic to Spain.
The iNaturalist app seems a very worthwhile addition to the range of software for identifying pants and animals. It provides a quick and easy way to record observations with photos and GPS locations and then access other people's observations from around the world and become part of the citizen science movement and the growing community of iNaturalist members of observers and experts.
---
Microsoft's Generative AI for Beginners
21/11/2023
A free, self-paced online course about Generative AI is on offer from Microsoft's Azure Cloud Advocates. It's a 12-lesson curriculum targeted at complete novices to LLMs.
---
Amazon Working On Olympus LLM
24/11/2023
According to Reuters, Amazon is working on a large language model (LLM), codenamed "Olympus". With, reportedly, 2 trillion parameters, it is twice the size of OpenAI's GPT-4 model.
More News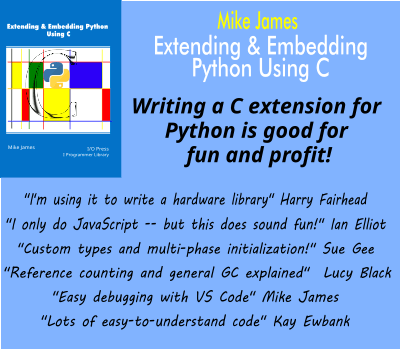 Comments
or email your comment to: comments@i-programmer.info
Last Updated ( Sunday, 18 June 2017 )