Written by Nikos Vaggalis
Monday, 22 July 2019
An insightful report on the future of AI has recently been published on SlideShare. It consists of 130 slides covering the most important machine learning research, industry and political developments over the past 12 months and includes a new section on China and here we look at its most important points.
The report has been prepared by Nathan Benaich founder of Air Street Capital and Ian Hogarth, an angel investor, who is currently a Visting Professor at UCL (University College, London). As in last year's inaugural report, the duo set out to collect the most interesting developments happening over the past year.
The authors base their findings on the trends in:
Research: Technology breakthroughs and their capabilities


Talent: Supply, demand and concentration of talent working in the field


Industry: Large platforms, financings and areas of application for AI-driven innovation today and tomorrow


China's doings


Politics: Public opinion of AI, economic implications and the emerging geopolitics of AI
But first off, they swiftly go over the definitions of the acronyms and terms:
AI for Artificial intelligence
ML for Machine learning
RL for Reinforcement learning
DL for Deep learning
Supervised and Unsupervised learning
and more.
Section 1: Research presents some noteworthy breakthroughs, such as:
OpenAI achieved superhuman performance at Atari Montezuma's Revenge game


DeepMind beat a world class player 5-0 at StarCraft II, a game that integrates various hard challenges for ML systems


Cooperative AI beat humans at a Quake game of CTF, something what we reported at the time.
The focus is then shifted specifically to breakthroughs in RL; robots to learn through playing, just like kids do, robots learning new moves and actions by observing the real world or by simply being curious.
Then it's ML's turn and its technological achievements including NLP and the much debated GPT-2 language model.See Does OpenAI's GPT-2 Neural Network Pose a Threat to Democracy?
Of course with ML feeding on enormous amounts of data, privacy issues arise. Hence countermeasures emerged:
TensorFlow Privacy from Google allows for training ML models on users' data while giving strong mathematical guarantees that they do not learn or remember details about
any specific user
Deep learning has been extensively applied to medical science, diagnosing eye disease, detecting and classifying cardiac arrhythmia using ECGs, decoding thoughts from brain waves and restoring limb control for the disabled.
Of course, the much debated GAN's are not left out of the picture. As well as the improved quality of the images they now produce, they can also generate the same video in different languages by matching the face to spoken word, making realistic speech synthesis and deducing 3D shapes of objects from a single image. See GANPaint: Using AI For Art.
Section 2: Talent
It is well known that Universities are being starved of their talent, courtesy of the big players, who, needing to remain ahead in the AI arms race, snap up the cream of the crop by offering lucrative contracts. The stats don't lie:
Compensation of senior engineers at large tech companies is approaching $1,000,000
In measuring research paper output, Google tops the list, while state-wise the most AI papers get published in Europe. Gender-wise, it was found that women lack behind :
A review of papers published at 21 machine learning conferences by 22,400 unique authors: Only 19% of academic authors and 16% of industry authors were women
Also, the uncontrolled hiring of scientists looks like finally coming to an end:
Tech giants have allegedly frozen or reduced their hiring drives for AI research talent. This is likely a sign that businesses now need talent to bring applied research into production
Section 3: Industry
Almost 80% more capital got invested in FY18 vs FY17 with North America leading the way at 55% market share.Big tech companies continue to gobble up AI-first startups.
There's also a rise in employing Robots for industrial usage, in scenarios such as:
cleaning and in-store operations
building products autonomously
product picking, packaging and sorting
See PyRobot - Python for Robotics.
Another sector in which AI has been gaining ground is that of forecasting:
As more information about the world is available in digital form (from satellites, social media, ERP systems etc) it becomes possible to use machine learning to forecast demand beyond finance
This includes forecasting floods, demand for flights and hotels, demand at restaurants and coffee shops, learning how to optimally allocate resources (e.g. fleets of vehicles) to address dynamically changing demand and making daily decisions on warehouse stock replenishment.
Of course, the applications of AI become more widespread as cheaper and more powerful chips push competition to the edge.
Section 4: Politics
This section is most interesting as it looks at AI from an anthropomorphic point of view. What do people think about it?
The results from two major surveys provide insight:
Overall, Americans are not in favour of developing AI technology for warfare, but this changes as soon as adversaries start to develop them
The other dimension is that of Ethics, where most people think that:
Companies should have an AI review board that regularly addresses corporate ethical decisions
and that regulations have to be implemented to prevent:
AI-assisted surveillance from violating privacy and civil liberties


AI from being used to spread fake and harmful content online


AI cyber attacks against governments, companies,
organizations, and individuals
and the associated ethical implications like AI being influenced by racial and gender bias, deepfakes in politics and mass surveillance. On I Programmer we thoroughly analysed the Ethics debate in Ethics Guidelines For Trustworthy AI.

Section 5: China
China is emerging as a strong player on the worldwide AI scene. As a side note, China has published its first AI textbook for high school students in 2018. See Artificial Intelligence for K-12.

Section 6: Predictions
What do the authors predict will happen in the near future? The most interesting of their predictions is that:
Self-driving technology remains largely at the R&D stage. No self-driving car company drives more than 15M miles in 2019, the equivalent of just one year's worth of 1,000 drivers in California
Closing up, the report in its entirety not only provides a most informative analysis of the past 12 months' developments in the world of AI, but also tries to predict the direction moving forward.

More Information
Related Articles
Cooperative AI Beats Humans at Quake CTF

Does OpenAI's GPT-2 Neural Network Pose a Threat to Democracy?
Ethics Guidelines For Trustworthy AI
Artificial Intelligence for K-12
To be informed about new articles on I Programmer, sign up for our weekly newsletter, subscribe to the RSS feed and follow us on Twitter, Facebook or Linkedin.
---
Jetpack Compose For Web - Putting Order To Chaos
17/05/2021
The Jetpack Compose saga continues with its newest installment, Web, which is an attempt to unify development across Android, Desktop and Web platforms. Compose this,Compose that, it's easy to lo [ ... ]
---
Margaret Martonosi Receives Computer Architecture Award
11/06/2021
The 2021 Eckert-Mauchly Award has been awarded to Margaret Martonosi for contributions to the design, modeling, and verification of power-efficient computer architecture which have led to new fields o [ ... ]
More News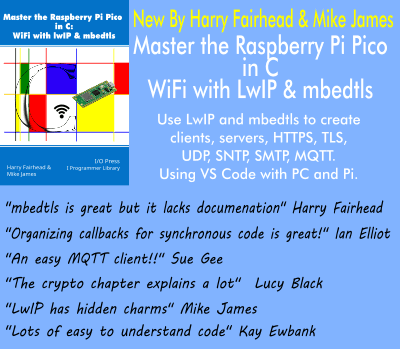 Comments
or email your comment to: comments@i-programmer.info
Last Updated ( Monday, 22 July 2019 )