New Proof That P≠NP: Final Update - Almost Certainly not
Written by Mike James
Friday, 01 September 2017
Proofs that P=NP, and even for the less exciting and more likely P≠NP, abound. Most of them by enthusiasts who, usually, can be commended for their enthusiasm, but not so much for their proofs. However, the latest proof is by a respected complexity theorist and can't be dismissed in the usual way.
Final Update: The paper has been withdrawn.
Final Update 1 September.
This is likely to be the final update because, apart from complexity theorists interested in knowing the details, the matter is essentially settled.
On the 30th of August the paper was removed from ArXiv by its author, Professor Blum and an explanation added:
| | |
| --- | --- |
| Comments: | The proof is wrong. I shall elaborate precisely what the mistake is. For doing this, I need some time. I shall put the explanation on my homepage |
The URL for the home page is:
http://theory.cs.uni-bonn.de/blum/blum.var
But at the time of writing there is nothing relevant. So far the proof has been shown to be incorrect by a contradiction.
I expect that something useful will come out of the work, even if it isn't a proof of P≠NP.

This is how math and science work at their best.
Update 2 August 26th
Scott Aaronson has posted, among other things, a summary of the current state of the examination of the proof.
".., it's only intellectual honesty that compels me to report that, by about Friday of last week—i.e., exactly on my predicted schedule—a clear consensus had developed among experts that Blum's P≠NP proof was irreparably flawed, and the consensus has stood since that time."
He goes on to say:
"The background to Blum's attempt, the counterexample that shows the proof has to fail somewhere, and the specifics of what appears to go wrong have already been covered at length elsewhere: see especially Luca's post, Dick Lipton's post, John Baez's post, and the CS Theory StackExchange thread."
He also gives a brief outline of why the proof must fail - because if it did work then you could apply it to a particular function, the Tardos function, and derive a contradiction that it wasn't in P when it provably is. Read the rest of his post for more details: HTTPS / Kurtz / eclipse / Charlottesville / Blum / P vs. NP
Update 1
We now have a new commentary on the paper, and the forthcoming eclipse (!) on Gödel's Lost Letter and P=NP a must read blog on complexity theory written by Dick Lipton and Ken Regan at Computer Science at Georgia Tech. The general feeling expressed in the blog is that there are many vague sections in the proof and a general feeling of unease but not enough to say that it is wrong.
One interesting comment on the proof is;
More generally, even if the proof is flawed, does it contain new ideas that may be useful in the future? Blum's proof claims a very strong lower bound of
on the circuit complexity of whether a graph of
edges has a clique of size
. He gets a lower bound of
for another function, where the tilde means up to factors of
in the exponent. We would be excited if he had even proved that this function has a super-linear Boolean complexity.
End of Update
More Information
A Solution of the P versus NP Problem
Where is Norbert Blum's 2017 proof that P≠NPP≠NP being discussed?
P vs NP Problem Clay Maths Institute
Related Articles
Classic Nintendo Games Are NP Hard
Pancake flipping is hard - NP hard
To be informed about new articles on I Programmer, sign up for our weekly newsletter, subscribe to the RSS feed and follow us on Twitter, Facebook or Linkedin.
---
Deno 1.14 Improves Web Crypto Support
21/09/2021
Deno, the JavaScript and TypeScript runtime from the creator of Node.js, has been updated with improvements to the Web Crypto API, stabilization of the native server side WebSocket API, and new f [ ... ]
---
Silverlight Lives On With OpenSilver
12/10/2021
Today, October 12th 2021 marks the end of support of Microsoft Silverlight. It also sees the launch of OpenSilver 1.0 a modern, plug-in free open-source reimplementation of Silverlight, capable o [ ... ]
More News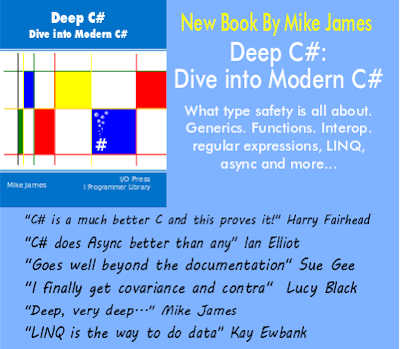 Comments
or email your comment to: comments@i-programmer.info
Last Updated ( Friday, 01 September 2017 )