Google Adds Firebase To Its Cloud
Written by Kay Ewbank
Thursday, 23 October 2014
The acquisition will add the Firebase backend service to Google's Cloud Platform lineup making it easier for developers to sync data across web and mobile apps.
Firebase was launched three years ago as a service for developers who are creating realtime apps for iOS, Android and the web. It takes care of data synchronization, making it easier to develop apps that work whether connected or not. If data used by the app changes, the apps created using Firebase update instantly across all the devices, whether web-based or mobile. If an app is offline, the data is synchronized when the app regains connectivity. Firebase lets you save or update data, and listen for data changes in real time with a few lines of code. Data is stored as standard JSON and is accessible from any platform.
The service has 110,000 registered developers on its platform and on the Firebase blog its CEO and co-founder James Tamplin says that the existing service will be continued, reassuring developers who have built an app on top of Firebase that:
"nothing will change for you, and you can continue to use Firebase as you normally would. We'll continue to be platform agnostic and provide clients for iOS, Android, the web, and more".
Tamplin says the main reason for the acquisition is that Google's backing will allow the developers to dramatically scale Firebase, adding:
"we're proud of what we've built over the last three years, but we've only scratched the surface of the opportunity ahead of us. With Google's engineering talent, resources, and technical infrastructure, we'll be able to do much more, much faster."
Google's blog post says that Firebase developers will start seeing improvements right away and that the entire Firebase team is joining Google.
More details are going to be released at Google Cloud Platform Live on November 4 (which will be streamed live), where Google will demonstrate new Firebase features and integrations with Cloud Platform.
---
EG: A Tool For API Snippets
25/11/2020
As programmer's our modis operandi is to use existing APIs and turn them to novel uses. In order to do this we rely on good examples of how APIs are used. This is where EG, a tool that mines codebases [ ... ]
---
Your Next Robot Maybe A Collection Of Balls
08/11/2020
This is fun. Take a steel ball and place a small two-wheel drive mechanism which sticks to the inside of the ball with the help of a magnet. Now make a few of them and you have a reconfigurable swarm. [ ... ]
More News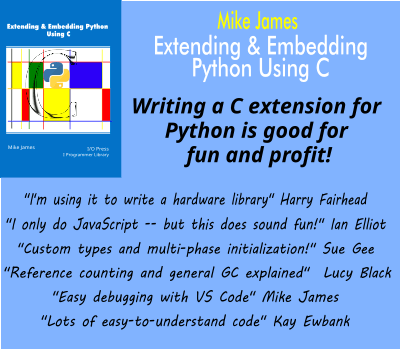 Comments
or email your comment to: comments@i-programmer.info