You Just Need A Bigger Pong
Written by Mike James
Sunday, 18 February 2018
Pong was one of the first games I programmed and I've always liked its simplicity, but you can't play it for long. Now make it life sized and that's a very different matter.
The Moment Factory creates multimedia shows for public spaces. Its latest project is GRiD, a game of Pong using a LiDAR sensor for input and a 40 x 60 foot playing field. It has been arranged as a doubles game because the LiDAR picks up the players positions and only moves the bat when a pair shuffle their feet together.
Now you know the general idea take a look at it in play:
You can see that the technology isn't particularly advanced, it is mostly the scale that carries the day. This looks like a lot more fun than the traditional tiny pong - yes, what we all need is a big pong.
If you just want to have fun, stop here, read no more and get building. You need a projector, a Kinect or similar depth camera, and skeleton detecting software.
However Moment have a grander idea for GRiD:
An exploration of public play, GRiD imagines a future where social gaming and public space come together. Inspired by the dynamic arcade culture of the 1980s, GRiD revives social gaming spaces with classic game mechanics intact. Passersby can join in with strangers or with friends to discover a whole new way of playing together: in public!
And it probably works:
The first public test took place during the MAPP_MTL festival. Instinctively, people began playing. At first, they were caught off guard by the unexpected changes in gameplay such as acceleration, duplication of the ball and other surprises. But quickly they began to figure them out, and wanted to play again to improve. Spectators gathered around and teams formed organically, spurred on by cheers of encouragement. The excitement became increasingly palpable as everyone got carried away. Little by little, the teams began to blend and diversify. Circles of friends opened up to strangers, and touching moments were sparked—like this son, playing his father, super excited to share a rare moment of pure play. As the game ended, players congratulated each other with the utmost sportsmanship—they high-fived to the cheers of the crowd, and those in line jumped up and down with excitement waiting to take their place on the interactive court.
The basic plan is to build more public-space games - no not "space-games", but who knows:
This is only the first installment in a series of Arcade themed prototypes we're building.
I'd vote for PAC-MAN next.
More Information
GRiD : Transforming the city with collaborative play
Related Articles
JavaScript Pong (programming project)
Creating The Python UI With Tkinter - The Canvas Widget
Atari at 40 Celebrates Pong with Developer Challenge
To be informed about new articles on I Programmer, sign up for our weekly newsletter, subscribe to the RSS feed and follow us on Twitter, Facebook or Linkedin.
Summer SALE Kindle 9.99 Paperback $10 off!!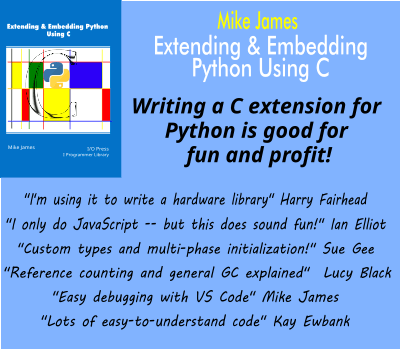 Comments
or email your comment to: comments@i-programmer.info
Last Updated ( Sunday, 18 February 2018 )