Improbable, Epic and Dis-Unity
Written by Lucy Black
Tuesday, 15 January 2019
A dispute between Unity and Improbable over violations of terms and condition by the cloud-based game development platform, Spatial OS, was played out in a series of blog posts. It also led to a $25 million fund being set up to help devs move to more "open" game engines.
This is really last week's news, but now that the story has unfolded, even though it's by no means over, we can step back and work out what it's all about and what the future holds
Improbable is the UK startup behind Spatial OS which can be used to build multiplayer games based either on the Unreal games engine or Unity, After Unity withdrew Improbable's licence for breaching its terms and conditions, Improbable issued the first blog post, claiming that:
Due to a change in Unity's terms of service (clause 2.4), all existing SpatialOS games using Unity, including production games and in development games of all developers, are now in breach of Unity's license terms.
It embellished this by stating:
Overnight, this is an action by Unity that has immediately done harm to projects across the industry, including those of extremely vulnerable or small scale developers and damaged major projects in development over many years. Games that have been funded based on the promise of SpatialOS to deliver next-generation multiplayer are now endangered due to their choice of game engine. Live games are now in legal limbo.
This post prompted Epic Games CEO, Tim Sweeney to question just how much damage clause 2.4 might cause to other multiplayer games, including his company's Fortnite:
Later in the day Sweeney tweeted again, this time echoing the idea that developers are vulnerable to decisions and rules made by the big players in the industry:
Epic Games was also quick to jump on the opportunity to woo developers to its product by announcing a $25 million fund to help developers transition to more open engines, services, and ecosystems. This funding will come from a variety of sources including Unreal Dev Grants, Improbable developer assistance funds, and Epic Games store funding.
In a direct message to Business Insider Sweeney claimed:
"The principle at stake here is whether game developers are free to mix and match engines, online services and stores of their choosing, or if an engine maker can dictate how developers build and sell their games."
Unity, meanwhile, responded suggesting that Improbable was misleading developers. The blog post from CEO Joachim Ante, also known as Joe confirmed that Unity's relationship with Improbably had been terminated but stated:
Projects that are currently in production or live using SpatialOS are not affected by any actions we have taken with Improbable.
If a game developer runs a Unity-based game server on their own servers or generic cloud instances (like GCP, AWS or Azure), they are covered by our EULA.
We have never communicated to any game developer that they should stop operating a game that runs using Improbable as a service.
He also elaborates:
From a technical standpoint, this is what our clarification on our TOS means: if you want to run your Unity-based game-server, on your own servers, or a cloud provider that provides you instances to run your own server for your game, you are covered by our EULA. We will support you as long as the server is running on a Unity supported platform.
While those using Spatial OS won't be affected, the same is not true of Improbable itself. Its Unity licence and access remains suspended. Ante's post defended this with:
Unfortunately, Improbable chose an approach which doesn't involve partnering with Unity, but instead involves making unauthorized and improper use of Unity's technology and name in connection with the development, sale, and marketing of its own products.
In its most recent blog post, Improbable complains about lack of clarity in the Terms of Service for Unity and states that this urgently needs resolution. The post concludes:
Our preference would be that Unity simply adopts industry standard practice and allows platforms to host the engine as was the case before the change in Terms of Service. Failing that, Unity must grant Improbable sufficient legal basis to protect its existing customers, or be honest with the community about the situation.
We now hope Unity will seek to engage with us to solve this issue.
More Information
Improbable: A final statement on SpatialOS and Unity
Unity - Our response to Improbable's blog post
Related Articles
Epic Games CEO Finally Notices That UWP Apps Are A Walled Garden
Is Microsoft Out To Get Steam?
To be informed about new articles on I Programmer, sign up for our weekly newsletter, subscribe to the RSS feed and follow us on Twitter, Facebook or Linkedin.
---
Neo4j 5 Adds Autonomous Clustering
11/11/2022
There's a new version of Neo4j with improvements to its query performance, and the addition of support for autonomous clusters. The Community Edition has received particular attention and the Ne [ ... ]
---
.NET 7 Released
14/11/2022
.NET 7 was recently released to coincide with Microsoft's annual .NET conference. The development team say the new version focuses on being unified, modern, simple, and fast, offering the ability to c [ ... ]
More News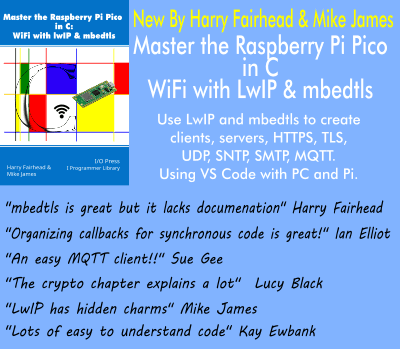 Comments
or email your comment to: comments@i-programmer.info
Last Updated ( Tuesday, 15 January 2019 )