Black Friday/Cyber Monday Offer For Coursera Plus
Written by Sue Gee
Thursday, 24 November 2022
Coursera is the leading provider of online Computer Science and Data Science courses, at all levels beginner to advanced. An annual Coursera Plus subscription gives access to the majority of Coursera's vast catalog and to mark Black Friday/Cyber Monday it is offering a 25% discount, $100 off the normal price of $399, to new subscribers.
Disclosure: When you make a purchase having followed a link to from this article, we may earn an affiliate commission.
Click on image to access this offer
I've been an enthusiastic follower Coursera since its inception - in fact from before since I reported on covering its pre-history in fall 2011 when Andrew Ng, Daphne Koller and other Stanford professors put their Computer Science online. Following this successful experiment Ng and Koller founded Coursera in 2012. In the subsequent decade I've reported on new courses and on the introduction and evolution of Specializations and Professional Certificates in scores of articles.
Originally all content on Coursera was free but paid-for certificates were introduced in 2014, beginning a move towards paid enrolment being the norm for Specializations and Professional Certificates, even though many of the constituent courses remain free to audit. You can work at your own pace on Specializations and be charged $39 or more per month after 7-day free trial. There is no additional charge for a digital certificate, shareable on LinkedIn, on successful completion of each course in a Specialization/Professional Certificate and for the completed Specialization.
Coursera Plus was introduced in 2020 as a cost effective way for keen students who wanted to take more than one course at a time to make a saving. An Annual Subscription costs $399 and there is also a Monthly option costing $59 per month that can be cancelled at any time. Between now and September 29th the Annual Subscription costs just $299. This is a global offer for new subscribers to Coursera Plus and equates to a 25% discount whatever currency you play in.
Not everything in Coursera's catalog is included in Coursera Plus. In particular, it doesn't cover degrees or MasterTrack™ Certificate programs, any of the professional certifications offered by IBM, courses from deeplearning.ai (Andrew Ng's company) and some universities, notably Stanford. However this leaves more than 7,000 courses from over 170 course providers, a glorious amount of choice for anyone who finds online courses a good way to acquire new skills. And as we've discovered from Developer Surveys, online learning is something we tend to be keen on.
It isn't just universities who partner with Coursera, it has non-academic partners too. Recently we covered new Professional Certificates from Meta (Facebook) and these are included in Coursera Plus as are those from Google and the Linux Foundation.
As I pointed out last time Coursera offered this discount on Coursera Plus:
Having unlimited access to the more than 7,000 courses that are included means that where there are similar courses from multiple providers you don't have to take pot-luck as to which one will suit you better - you can enroll in two or more alternatives and take advantage of the different perspectives on offer.
And for those who agree with the adage "All work and no play makes Jack a Dull boy", suggesting that we all need to take a break from time to time, Coursera Plus has the advantage that you can indulge in "hobby courses" - this might be maths or music appreciation photography or philosophy. Having done both Mountains 101 and Dino 101, both highly recommended, I'm keen to try Bugs 101, and I'm not talking vulnerabilities.
More Information
---
PHP 8.3 Released
28/11/2023
PHP 8.3 has been released with improvements including explicit typing of class constants, deep cloning of readonly properties, and additions to randomness functionality.
---
.NET 8 Released
15/11/2023
.NET 8 has been generally released. This is the latest long term support (LTS) version that will be supported for the next three years. Microsoft says the new version delivers improvements to the perf [ ... ]
More News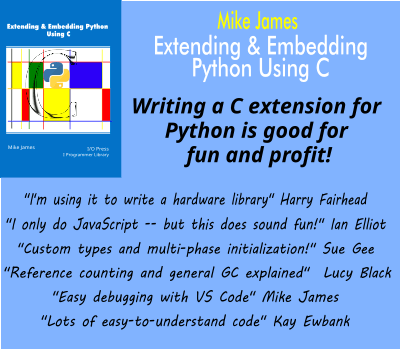 Comments
or email your comment to: comments@i-programmer.info
Last Updated ( Tuesday, 27 December 2022 )