CSEd Week 2012 Starts Today
Written by Sue Gee
Sunday, 09 December 2012
Today marks two events. It is the anniversary of the birth of computer science pioneer Grace Hopper and, in the United States, it is the start of Computer Science Education week. And there is a link between the two.
Computer Science Education Week (CSEdWeek) (December 9-15, 2012) is planned as a week long celebration when thousands of people across the United States focus on the need to build strong computer science education programs in schools to ensure that the nation has the skilled workforce it will need to develop future solutions.
CSEdWeek is held each year during the second week in December. The timing was selected to to honor Admiral Grace Murray Hopper who was chosen as the personality to embody this initiative when it began in 2010.
According to its website, CSEdWeek aims to:
communicate the endless opportunities for which computer science education prepares students in K-12, higher education and careers;
provide information and activities for students, educators, parents, and corporations to advocate for computer science education at all levels;
eliminate mis-perceptions about computer science and computing careers.
A major factor in organizing events that try to raise awareness of the importance of computer science is stated as follows:
As the role and significance of computing has grown, the teaching of computer science has dramatically declined:
There is insufficient innovative computing curricula for students at all levels
Few students have the opportunity to study computer science in an engaging and rigorous way
The lack of ethnic and gender diversity among those who take computer science courses is unacceptable
Teachers have few opportunities for professional development in computing
Certification for computer science teachers is virtually nonexistent nationwide
The mention of "gender diversity" is possibly the reason why Grace Hopper was chosen as the figurehead for CSEd Week, despite the fact that she died in 1992 and CSEd Week started only two years ago.
She certainly had a remarkable career in computer science - a field in which she was an outstanding pioneer. If you don't know why and how she coined the term "bug" for an error and is considered the "Mother of Cobol" read our account of her life and achievements.
---
Spot + ChatGTP - It's Amazing
03/12/2023
Boston Dynamics' quadruped robot Spot has been given the ability to hear questions and respond to them, thanks to integration with Chat GPT and other AI models. See Spot in action as a tour guide and [ ... ]
---
Microsoft Launches SharePoint Embedded
30/11/2023
Microsoft has launched SharePoint Embedded, a new API-only cloud-based file and document management system that can be used by app developers to make use of the Microsoft 365 file and document storage [ ... ]
More News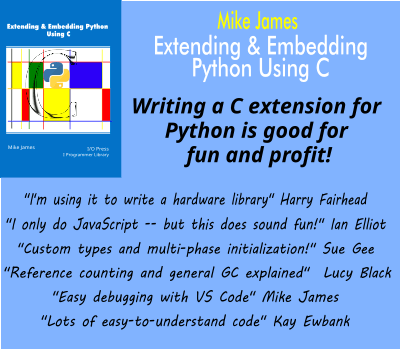 Comments
or email your comment to: comments@i-programmer.info
Last Updated ( Wednesday, 30 November 2022 )