Written by Sue Gee
Friday, 05 June 2015
As part of an initiative to focus on its core services, Yahoo has announced the imminent closure of Yahoo Maps with Yahoo Pipes put on notice of complete closure by the end of September.
Yahoo's Chief Architect Amotz Maimon has made an announcement that is reminiscent of the "more wood behind fewer arrows" that heralded the start of Google's mass clearout of products and services it want rid of in July 2011.
He prefaced his list of cuts by saying:
At Yahoo, we continue to focus on our key product pillars: search, communications and digital content. Part of that focus includes taking a hard look at our existing products and services, and ensuring our resources are spent smartly and with a clear purpose. Ultimately, we want to provide you with the best products, platforms and experiences possible.
The two main casualties of the strategy are Yahoo Maps and Yahoo Pipes.
The Yahoo Maps site has been in existence for eight years, but has been left behind in terms of functionality by Google's and Microsoft's alternatives. It will close at the end of June. However, access to mapping will continue within on several Yahoo products such as search and Flickr.
Yahoo Pipes is a less familiar product although it too dates from 2007. It provides a graphical user interface for building Web apps from RSS feeds and web pages that works by allowing users to "pipe" information from different sources and set up rules for how that content should be modified (for example, filtering). Users of this tool will no longer be able to create new Pipes starting August 30th 2015 when the service will be put into read-only mode until discontinued on September 30th 2015. Pipes was a ground breaking approach but despite being praised and promoted by its users it never really made it to the mainstream.
Another area for cuts is Yahoo's regional, genre-specific media properties. The affected markets and properties are Yahoo Music in France and Canada and Yahoo Movies in Spain which will close in mid-June. At the same time the Yahoo Philippines homepage and genre-specific media sites will redirect to the Yahoo Singapore homepage. Yahoo TV in the UK, France, Germany, Spain, Italy and Canada and Yahoo Autos in the UK, France, Germany, Spain and Italy will close at the end of June and in in early July, Yahoo Entertainment in Singapore will close.
---
Chatbots Hallucinate - Word Of The Year
25/11/2023
The propensity of AI-powered chatbots to provide misinformation is referred to as "hallucinating" and is something that has come to popular attention - to such an extent that the verb "hallucinate" ha [ ... ]
---
.NET Aspire Now In Preview
28/11/2023
Microsoft has previewed .NET Aspire, which they describe as stack for building observable, production-ready cloud-native applications. Aspire is included as part of .NET 8.
More News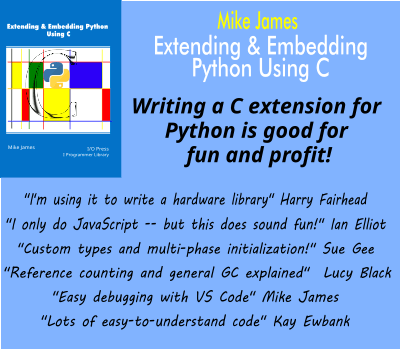 Comments
or email your comment to: comments@i-programmer.info
Last Updated ( Tuesday, 09 June 2015 )