Libscore Rates JavaScript Libraries By Usage
Written by Alex Armstrong
Monday, 29 December 2014
With so many JavaScript libraries available, how do you choose which one for web develpment. Libscore is a new tool designed to help.
Libscore has been created by Julian Shapiro and Thomas Davis with its UI designed by Jesse Chase and with backing from Stripe and Digital Ocean. It measures which apps are popular by scanning the top million sites on the web to determine which third-party JavaScript libraries are installed on them.
You can use it to search in three ways. You can find sites that use a library by entering its name - being careful about case sensitivity: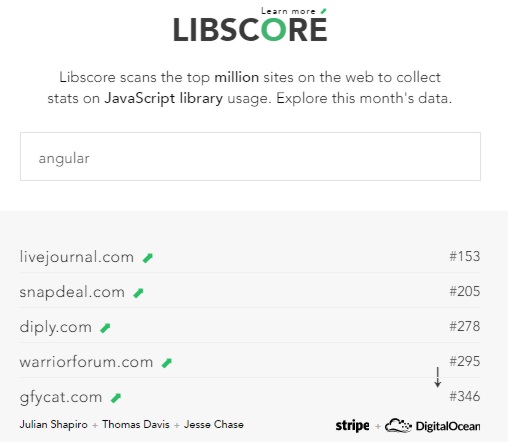 The results are listed with the most popular sites using the library specified at the top.
You can also find which libraries are used by any website by entering its url and the results are reported with the most popular libraries first: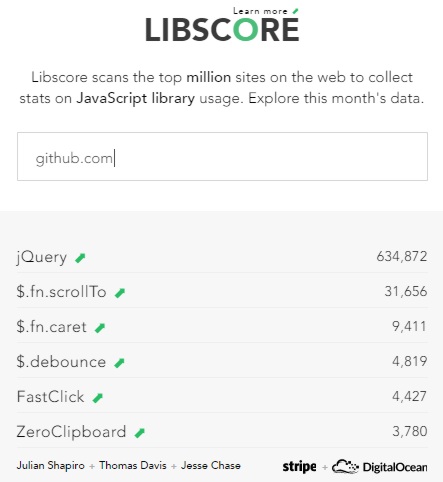 This doesn't always provide useful information. Searching for the libraries used by Google reveals that it relies on just two scripts the first of which is a portal to other libraries:
The third type of search supported by Libscore is to search for sites that contain a specific script. So it isn't just Google that uses gstatic.com. Google sites dominate the top of the list but if you scroll to the bottom you'll find its used by much smaller sites. If you want for than 1,000 sites you'll have to use the Libscore API for a complete list: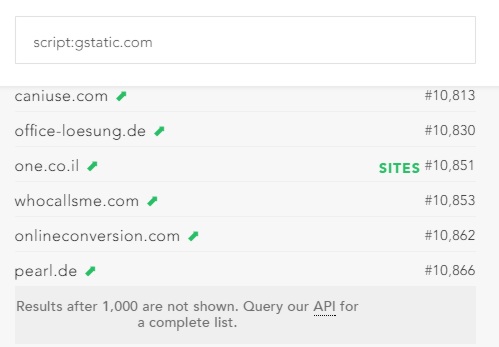 Another facility offered is to obtain a badge to show a library's popularity:
If you are just curious about the current popularity of web development tools you can consult the trend charts for the current month:
In answer to which library dominates the answer is resoundingly jQuery - but we knew that already.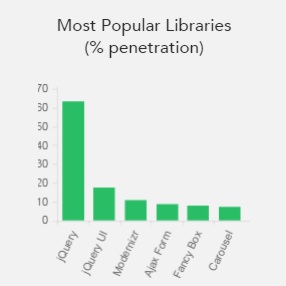 Libscore is on GitHub and its creators are looking for help in finding popular libraries which it isn't currently detecting as well as assigning libraries to the Github pages or to company domains in the case of an external script.
---
Hour Of Code Adds Lessons In Unconscious Bias
20/11/2020
Microsoft has announced details a new Hour of Code lesson. In "A Minecraft Tale of Two Villages!" the task will be to bring two villages together with the power of code, learning and practicing inclus [ ... ]
---
Spatial AI Competition A Winner
20/11/2020
When OpenCV launched a Computer Vision contest earlier this year, it expected to award three prizes, totalling $6,000. The competition was so popular that it has now announced six winners who share $1 [ ... ]
More News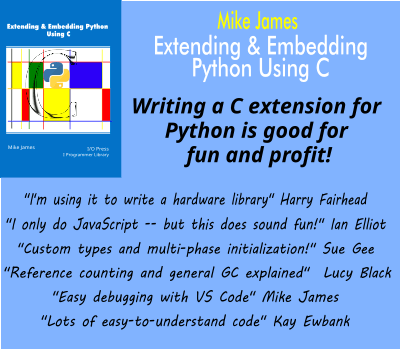 Comments
or email your comment to: comments@i-programmer.info
Last Updated ( Monday, 29 December 2014 )