Boston Dynamics & Schaft Sold To SoftBank
Written by Harry Fairhead
Wednesday, 14 June 2017
SoftBank, the Japanese company which already owns Aldebaran, creators of the Nao humanoid robot, has agreed to buy both Boston Dynamics and Schaft, the two robotics companies owned by Alphabet, Google's parent company. This seems to be the end of Google's foray into robotics.
Google's move into Robotics was spearheaded by Andy Rubin who, prior to founding the company behind Android had started his career as a robotics engineer for the German manufacturing company Carl Zeiss. In 2013, Rubin convinced Google's founders, Sergey Brin and Larry Page, that the time was right to move into a commercial effort in robotics. Rubin ran Google X's robotics effort, called "Replicant" until leaving the company in 2014.
Rubin had already acquired seven robotics companies including Schaft, a small team of Japanese roboticists who left Tokyo University to develop a humanoid robot, when it added Boston Dynamics to its portfolio. Boston Dynamics was the most high profile of Google's robotics companies with its existing line up of BigDog, Cheetah, WildCat and Atlas. During its time as part of Google X Project Replicant Boston Dynamics added Spot, a smaller, more agile quadruped; SpotMini which while four-footed was the first of the Boston Dynamics robots to be intended for use in a domestic environment, and Handle a research robot that combines wheels with legs and was described as being something from a nightmare.
Spot next to BigDog
SpotMini
Handle
Atlas also saw a major update, giving it new confidence in its ability to walk on two legs and the ability to recover from a fall.
We first reported that Alphabet was looking for a buyer for Boston Dynamics back in April 2016 when we reported a new, non-humanoid, robot capable of carrying heavy loads and climbing stairs, developed by Schaft. At that time it seemed to us that Google X might retain Schaft while parting with Boston Dynamics.
Among the speculation surrounding this move to divest itself of the most prominent of its robotics acquisitions is the idea that humanoid bipedal robots, such as Atlas which was recently shown in action in a video, are seen as threatening. While the new Schaft robot looks weird it is in no way humanoid and its short stature makes it much less intimidating than Atlas
Another reason for parting company with Boston Dynamics while continuing to foster developments like the new Schaft robot is that the former's range of robots are not likely to become a mass market commodity whereas there is a more credibly fetching and carrying role for the latter.
Alphabet, however, has now found a buyer for both Boston Dynamics and Schaft, and as none of the other robotics acquisitions appear to be under its umbrella this is the end of Google's involvement in robotics.
In the press release announcing the acquisition, SoftBank Group Chairman Masayoshi Son said:
"Today, there are many issues we still cannot solve by ourselves with human capabilities. Smart robotics are going to be a key driver of the next stage of the Information Revolution, and Marc and his team at Boston Dynamics are the clear technology leaders in advanced dynamic robots. I am thrilled to welcome them to the SoftBank family and look forward to supporting them as they continue to advance the field of robotics and explore applications that can help make life easier, safer and more fulfilling."
Marc Raibert, CEO and founder of Boston Dynamics, said:
"We at Boston Dynamics are excited to be part of SoftBank's bold vision and its position creating the next technology revolution, and we share SoftBank's belief that advances in technology should be for the benefit of humanity. We look forward to working with SoftBank in our mission to push the boundaries of what advanced robots can do and to create useful applications in a smarter and more connected world."
An Alphabet spokesperson said:
"Robotics as a field has great potential, and we're happy to see Boston Dynamics and Schaft join the SoftBank team to continue contributing to the next generation of robotics."
As long as the acquisition is approved, and given Boston Dynamics' military projects it is likely to be subject to regulatory approval, SoftBank will have the widest range of robots of any company. It has already had some commercial success with Pepper, a robot virtual assistant made mobile by a wheeled base and capable of detecting emotion and interacting with people. The cute humanoid Nao robot, which has the distinction of being the robot used for the RoboCup Standard Platform League, is also available for sale, although Romeo, the humanoid robot intended to be a personal assistant and companion doesn't appear to have transitioned to being a saleable product yet but there is a huge unfulfilled demand for such a product.
It was a Schaft robot, the HRP-2, that won the 2013 DARPA Robot Challenge for rescue operations and it is likely that SoftBank can expect a return on its investment in financial terms with the Schaft range of robotic muscle that can perform physically demanding tasks in situations where humans can't or don't want to venture.
Whether, given the cost of their development and the limited demand for them, it is possible to get a financial return from any of Boston Dynamics' robots remains to be seen. Google patently didn't see this as a possibility, at least in the short term.
More Information
SoftBank Announces Agreement to Acquire Boston Dynamics
Related Articles
Google Adds Boston Dynamics To Its Robotics Acquisitions
Spot Is Boston Dynamics' New Robot "Dog"
Introducing SpotMini - A Domestic Pet Helper
Atlas Robot - The Next Generation
Happy Holidays From Boston Dynamics - A New Branch Of The Uncanny Valley
New Bipedal Non-Humanoid Robot From Google X
Google's Schaft Wins DARPA Robotics Challenge
Pepper - Aldebaran's New Robot Designed To Be Your Friend
Nao's Creator Quits Aldebaran As Pepper Goes On Sale
Aldebaran's Humanoid Robot Romeo On Video
To be informed about new articles on I Programmer, sign up for our weekly newsletter, subscribe to the RSS feed and follow us on Twitter, Facebook or Linkedin.
---
2023 Hour Of Code Announced
10/11/2023
New activities for this year's Hour of Code have been announced. The focus for 2023,"Creativity with AI", is designed to let students learn about computer science and artificial intelligence.
---
Amazon Previews Q, Its AI-Powered Assistant
04/12/2023
Amazon has announced Q, a generative artificial intelligence powered assistant that can be tailored to the data in a specific organization.
More News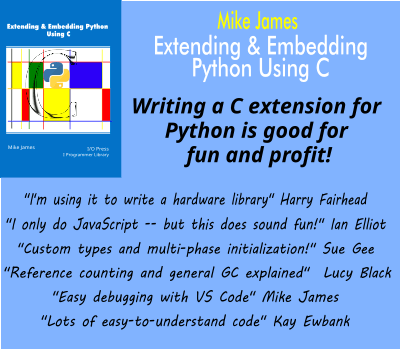 Comments
or email your comment to: comments@i-programmer.info
Last Updated ( Wednesday, 06 September 2023 )