After Sinofsky - All Change For Windows 8?
Written by Mike James
Tuesday, 13 November 2012
The news that Julie Larson-Green has become Windows President, replacing Steven Sinofsky who has left Microsoft with immediate effect, has the tech world speculating. For developers the speculation is more about what the future holds for .NET, C++ and WinRT.
Microsoft and Sinofsky are being very polite to each other about the split, but this isn't stopping speculation on the reasons why he has left just as the job is getting interesting. With Windows 8 and WP8 only just off the starting marks, it isn't reasonable to suppose that the shake up is anything to do with the failure of Windows 8, the Surface, or WP8. It is just too soon to call it, even if you have your prejudices.
It seems more reasonable to suppose that Sinofsky has left because of political difficulties. He was mourned to be a "difficult" person to work with and recently there have been rumors of confrontations with other senior managers. Even this doesn't really provide an explanation, unless the fallout was with the CEO Steve Ballmer. Perhaps Sinofsky had been too ambitious and there was a need to protect the man at the top - but this is all speculation.
What matters to developers are the changes that follow the departure.
Will Silverlight be back?
Will .NET and managed code be flavor of the month?
It seems unlikely. Steven Sinofsky may well have been responsible for the more extreme positions taken by the Windows development team. The fact that the start button was removed completely; the fact that the start screen couldn't be a window; and the rise of C++ and COM are all probably something to do with the hard line that Sinofsky seemed to promote. However, his replacement looks to be from the same camp.
Julie Larson-Green, the new Windows boss, has been at Microsoft for 20 years and at first sight is not the sort of person a developer would want at the helm, having been VP of Windows Experience and with a degree in business administration. However, she is also a self-taught programmer, claims to enjoy math, has gained a Master's in Computer Science and was a lead developer at Adobe. This is beginning to look better. However, if you are a .NET enthusiast, the bad news is that she was Program Manager for Visual C++ so we are unlikely to see any shift from C++/COM to .NET.
As to the Start button, things might be a little more hopeful. She is said to be keen on getting the different teams in Microsoft to work together to collaborate. She is also credited with leading the UI design for Office, including the Ribbon, which is either good or bad depending on your liking for logical UIs. However, given that she has backed pragmatic UI design in the past, is is not so crazy to suppose that she might realize that the split personality of Windows 8 could be resolved by introducing some measure of the old desktop back into the desktop. This would make Windows 8 more a desktop machine on a desktop without making it less of a tablet machine on a tablet.
So the best guess is that, given that Larson-Green is a UI person and a C++ programmer, there isn't much hope for any of the "old ways". The plus point is that she might be more pragmatic about the way the Windows 8 UI evolves.
Related Articles
Windows 8 Fails to Gain Ground
Windows 8 For ARM Is Something New
How Microsoft Could Have Done Metro
---
Apache Doris Updated With Much Faster Queries
06/02/2023
Apache Doris has been updated with a new version that is more stable, has improved query performance by ten times, and adds a number of new functions. The plans for future developments have also been [ ... ]
---
Sysdig Exposes The Risk and Cost Of Cloud Usage
01/02/2023
Sysdig has published a new report into cloud and container security and usage. It confirms that supply chain risk and zero trust architecture readiness are issues of paramount concern and al [ ... ]
More News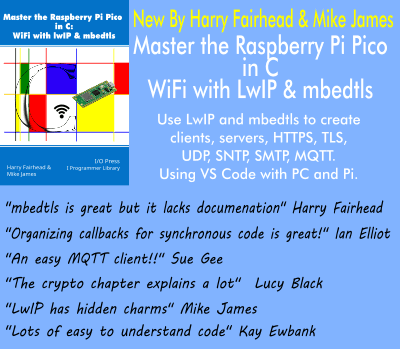 Comments
or email your comment to: comments@i-programmer.info
Last Updated ( Wednesday, 20 May 2020 )