Blink If You Don't Want To Miss it
Written by David Conrad
Thursday, 07 February 2013
Blink is the latest photography idea in app form from Microsoft Research and it means you need never miss the shot, no matter how much things are changing. It might even be a new form of photography.
When we took photos using film, and unless you had a movie camera, you could take perhaps one or two shots per second. The art of the great action photo was choosing the moment to press the shutter button. Even today the speed of a high resolution digital still camera can be too slow to do much better. However, it seems that the Windows Phone 8 camera and graphics processing hardware is fast enough to do a lot better than this.
The Interactive Visual Media Group at Microsoft Research has put its ideas into practice in the form of Blink, an app for WP8.
If you install the Blink application then you take, not a photo, but a "cliplet". This is a series of photos taken at fractions of a second after you click the shutter and. more amazing from the users' point of view, a few seconds before the shutter is clicked.
Of course, this magic isn't done using time travel, precognition or AI, the app simply keeps recording a sequence of still images to a buffer that holds about half a second's worth. When the shutter is triggered it hangs on to the buffer's content and takes some more to create a sequence of photos that brackets the moment the user selected. Then it extracts the shots that surround the moment in time and presents them to the user as a cliplet.
The cliplet is displayed in filmstrip form and the user can scan through with a swipe and select the one that is the perfect shot. The selected image can then be manipulated in the usual way and is just another photo - but taken at exactly the right moment.
You can see a short introduction to Blink in the following video - although the ideas are easy enough:
What is interesting is that the team has discovered that users seem to like cliplets in their own right. As Michael Cohen a member of the research group remarks:
"They also enjoy flipping through the individual frames almost as much as looking at the final choice. This is why we allow users to go back to the stack of images and flip through them again, in essence allowing them to 'relive the moment,' as well as possibly pick another image to save."
Why not just go and take a video?
The answer to this question is difficult and it is a mixture of considerations. Mostly it is harder to create a good video compared to a good photo, but it is also about the way that a single image can convey a moment with some style, whereas a video is just a video.
There is clearly still scope for photo apps like this on mobile devices other than WP8.
Plenoptic Sensors For Computational Photography
Babbage Difference Engine In Gigapixels
Halide - New Language For Image Processing
New Algorithm Takes Spoilers Out of Pics
To be informed about new articles on I Programmer, install the I Programmer Toolbar, subscribe to the RSS feed, follow us on, Twitter, Facebook, Google+ or Linkedin, or sign up for our weekly newsletter.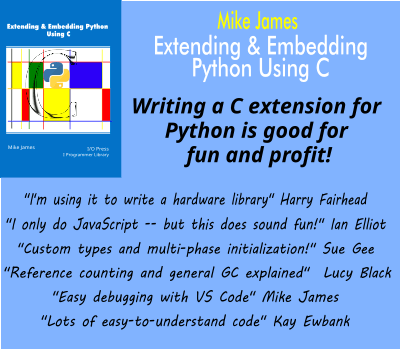 Comments
or email your comment to: comments@i-programmer.info
---
Leporello.js - The Next Gen JavaScript IDE
14/11/2023
Leporello.js is an interactive functional programming IDE for JavaScript with debugging superpowers. Let's look at what makes it different from traditional IDEs.
---
Chatbots Hallucinate - Word Of The Year
25/11/2023
The propensity of AI-powered chatbots to provide misinformation is referred to as "hallucinating" and is something that has come to popular attention - to such an extent that the verb "hallucinate" ha [ ... ]
More News
Last Updated ( Thursday, 07 February 2013 )