Oracle v Google - No Offer of Settlement
Written by Sue Gee
Friday, 30 March 2012
Oracle and Google have managed to agree on a few things in advance of the the trial that is due to start on April 16th. But while Google is willing to accept the damages figures calculated by the court-appointed expert, Oracle refuses to.
Oracle and Google have complied with Judge Alsup's request to come up with ways to streamline the forthcoming trial over patent and copyright issues.
Their main areas of agreement are that Google has withdrawn its invalidity defence to the '520 patent and that if Google is found to be infringing this patent Oracle will only be able to claim damages from the date it gave notice of the infringement claim to Google, i.e., 2010. This, however, has no bearing on the other patent, '104, at issue.
The parties have also agree to reduce authenticity objections to trial exhibits to only those where there is an identifiable concern about whether the document is genuine.
Oracle shows some willingness to agree to Google's proposal to shorten the patent phase of the trial from 12 hours to 8 hours but wants to extend the damages phase from the allotted 8 hours pointing to the fact that the court-appointed expert, Dr Kearl, has used a different approach to estimating damages which requires lengthier examination.
It is the points of major disagreement, however, that are more interesting. Google now proposes a bench trial, i.e. dispense with a jury. Google's argument is that with only two patents remaining the trial is mainly about copyrightability issues that are for the Court, not a jury to decide. Google says it is:
willing to waive its right to a jury trial in order to avoid unnecessarily burdening jurors with sitting through a lengthy trial in which they will not be responsible for deciding the most important questions.
Oracle still wants a jury trial and the comment from Groklaw about this is:
Oracle hopes to take average citizens and confuse them on the issues sufficiently that it can win.
Google also proposes that the damages figures for patent infringement contained in report delivered on March 21st by Dr. Kearl, the court-appointed expert be accepted. Although the Kearl report isn't yet publically available Google refers to this information from "Kearl Report, Table 8":
un-adjusted damages for the '104 patent through 2011 are $2.72 million
un-adjusted damages for the '520 patent through 2011 are $0.08 million
So Google is willing to pay Oracle $2.8 million should it be found to have made a patent infringement during the patent phase of this case.
However, Oracle refuses to accept this proposal saying these patent damages that are lower than it considers and that it will not waive the right to seek injunctive relief for Google's patent infringement.
Some are interpreting this as "Oracle rejects Google's settlement offer". However, the last-minute settlement conference demanded by Judge Paul S. Grewal which we recently reported, has yet to take place. Now that both parties know that Dr Kearl's valuation is so much lower than the range of $4.1 to $4.7 for the '104 patent that their own experts had suggested it may be that they do find room for accommodation before the trial starts.
Oracle v Google Trial Could Start April
Patent Office ruling reduces Oracle's case against Google
Oracle v Google - it's just about money
Oracle v Google - Judge limits scope of trial
Oracle sues Google for Android Java use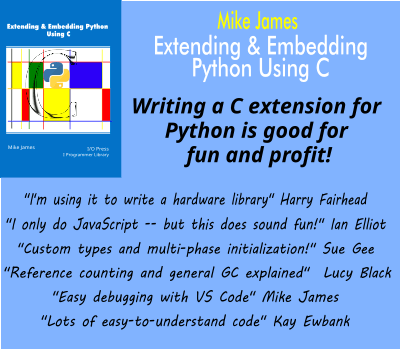 Comments
or email your comment to: comments@i-programmer.info
To be informed about new articles on I Programmer, subscribe to the RSS feed, follow us on Google+, Twitter, Linkedin or Facebook or sign up for our weekly newsletter.
---
OpenAI Announces Improved Models And APIs
13/11/2023
OpenAI has announced new and improved models and APIs at its first Developer Day Conference. The company also announced it is reducing pricing for parts of its platform.
---
PeerDB Brings Real Time Streaming To PostgreSQL
23/11/2023
PeerDB is an ETL/ELT tool built for PostgreSQL. It makes all tasks that require streaming data from PostgreSQL to third party counterparts as effortless as it gets.
More News
Last Updated ( Friday, 30 March 2012 )