Apple Removes Apps At Government Request
Written by Janet Swift
Wednesday, 10 July 2019
Although Apple is often seen as being a law unto itself, it also has to comply with the legal restrictions imposed in the different countries in which it operates. The newly published Apple Transparency Report reveals app takedowns for the second half of 2018 as well as requests from law enforcements regarding devices and accounts.
Apple publishes a Transparency Report twice a year disclosing the number of government requests for customer data that it receives globally. Last year Apple undertook to start reporting requests to remove apps from its App Store either for legal violations or for platform policy violations and this is the first time that such data has appeared.
In the second half of 2018 Apple received a total of 80 requests from government agencies asking for apps to be taken down for alleged or suspected violation of local laws. In all 770 apps were specified. No requests were received relating to platform policy violations.
The requests came from 11 countries of China stands out as the instigator of the highest proportion, making 56 requests (70%) covering 626 apps (81%). Apple complied with all but one of the requests in full and removed 517 apps. Although the apps concerned are not specified the report notes that in the case of China the vast majority relate to illegal gambling or pornography.

Vietnam, which made three requests for removal of a total of 29 allegedly illegal gambling and/or unlicensed gaming apps, is the country whose requests were most often refused with fewer than a third of the offending apps removed.
One the whole Apple removed apps that European governments alleged related to illegal gambling. Norway, Netherlands and Austria met with 100% compliance, with 37, 8 and 5 apps removed respectively. Switzerland however had 4 out of 19 requests for removal rejected and Russia 1 of 11.
Turkey had one of three requests turned down. The report notes that Turkey's requests related to copyright infringement, illegal content, and violation of local transportation law - and which objection was challenged we don't know.
Kuwait, Lebanon and Saudi Arabia all made requests relating to violations of privacy law. Apple removed all but one of the 6 apps specified by Kuwait, all 25 specified by Saudi Arabia, and the single app specified by Lebanon.
Only countries that made takedown requests are included in these tables and there are very noticeable omissions - the complete regions of North America and Latin America for a start and major markets - UK, Germany, Australia, India. Apple has managed to comply already with local laws in these locations. When it comes to the other governmental requests that Apple responds to, and had included in its transparency reports in the part it is a very different picture.
Device-based requests, which seek details of customers associated with devices or device connections to Apple services numbered 29,183 relating to 213,737 devices and came from 53 countries and Apple provided data for 78% of devices. Typically law enforcement agencies make such requests regarding lost or stolen devices. Additionally, Apple regularly receives multi-device requests related to fraud investigations. Germany made the most requests - 12,343 covering 19,380 devices with data provided in 77% of cases. Coming second, the USA made 4,680 requests relating to 19,353 devices with 81% rate. Australia (1,817/2,648) Spain (1,736/2,648) and Singapore (1,682/3,136) also stand out in terms of requests/devices with data provided in 75%, 78% and 80% of cases respectively. On the other hand Apple could only provide data to South Korea, which made 50 requests relating to 4,105 devices, in 56% of cases.
The report also gives a breakdown by country of 4,626 Financial Identifier Requests regarding suspected fraudulent credit card activity used to purchase Apple products or services and relating to 21,034 IDs, Similar data is given for 4,875 Account Requests where it is suspected that an account may have been used unlawfully or in violation of Apple's terms of service. These requests seek details of customers' iTunes or iCloud accounts, such as a name and address; and in certain instances customers' iCloud content, such as stored photos, email, iOS device backups, contacts or calendars. Apple is able to provide data in response to 77% and 78% of requests for these two types of request.
An even higher rate of being able to provide data is recorded for Emergency Requests - requests made where a person may be missing and law enforcement believes the person may be in danger. Emergency requests generally seek details of customers' connections to Apple services. Worldwide there were 494 such requests in the second half of 2018 and data was provided in 90%. The most requests,198, came from the UK, followed by the USA which made 189 requests.
So does what happens inside the iPhone stay inside the iPhone?

More Information
Apple Transparency Report: Government and Private Party Requests July 1 - December 31, 2018 (pdf)
Related Articles
Apple Defends Its Walled Garden
The End Of The App Store Era - Apple To Face Lawsuit
Supreme Court To Rule On Apple App Store Monopoly
Apple App Store Antitrust Suit
To be informed about new articles on I Programmer, sign up for our weekly newsletter, subscribe to the RSS feed and follow us on, Twitter, Facebook or Linkedin.
---
Java Devs - Where, What, How
30/09/2020
Java celebrated its 25th birthday earlier this year and has subsequently seen the general availability of Java 15. Judged to be the second most used programming language, surpassed only by JavaScript, [ ... ]
---
COVID Results Skewed By Faulty Data Import
05/10/2020
The official number of coronavirus cases in the UK has been under-reported by 16,000 during recent days - because of a data import error. In addition to the figures being skewed, people who had tested [ ... ]
More News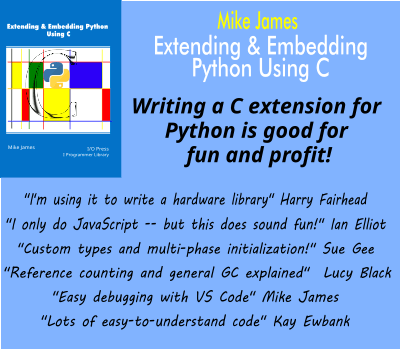 Comments
or email your comment to: comments@i-programmer.info
Last Updated ( Wednesday, 10 July 2019 )