DARPA Funding For Robotics Fast Track
Written by Sue Gee
Thursday, 10 December 2015
DARPA's latest initiative to promote the development of robotic hardware and software, called Robotics Fast Track, is making awards up to $150,000. The proposals accepted so far favor universities and companies, but individuals and small teams are being encouraged to apply, with a preference for projects that are open source.

DARPA has partnered with Open Source Robotics Foundation (OSRF) and BIT Systems (BITS) to vet and approve projects According to its website the initiative has the following two goals:
Enable rapid, cost-effective development of new robotics capabilities designed to respond to, and even anticipate, quickly evolving needs in space, maritime, ground, and air operations. RFT will focus on the development of groundbreaking robotic hardware and software by funding novel approaches as well as creative adaptations of existing technologies.


Achieve breakthrough capabilities in less time and at a fraction of the cost typical of government-supported robotic development processes by engaging highly agile organizations and individuals who traditionally have not worked with the U.S. government.
Anyone can apply for RFT funding, both from within and outside the United States. Accepting the funding gives DARPA Government Purpose Rights, which means it can to use the resulting technology however it wants, the rights for commercial development are retained by the grant holder.
Applying for funding is a matter of submitting a proposal using templates (including one for costing) through the RFT Submission site. It will be evaluated using the following criteria:
Overall Scientific and Technical Merit: The technical approach is feasible, achievable, and complete.
Potential Contribution and Relevance to the DARPA Mission: The proposed technology is revolutionary, high-payoff research.
Cost Realism: The proposed costs are realistic for the technical and management approach offered.
Applicants whose proposals that are not selected will receive feedback from the RFT team, as time permits, and those that are selected will be further evaluated by DARPA.
With open source being a plus point, and funding available outside the US, this might be an opportunity for some existing embryonic projects to get a worthwhile injection of cash.
---
A Deep Dive Into PostgreSQL Indexes
10/09/2021
If you are at all confused about which of PostgreSQL index to choose for a specific use case, there's a free course from Percona University designed to help you.
---
Visual Studio Code Adds Language Detection
09/09/2021
The latest monthly update to Visual Studio Code has been released with improvements including automatic language detection of the programming language when code is pasted into the editor.
More News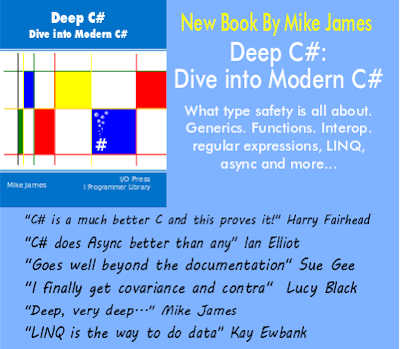 Comments
or email your comment to: comments@i-programmer.info
Last Updated ( Thursday, 10 December 2015 )