Alexa Prize SocialBot Grand Challenge 5
Written by Sue Gee
Friday, 01 July 2022
Amazon has announced the fifth instance of the Alexa Prize SocialBot Grand Challenge, which still has $1 Million on offer. New this year is that university teams will not only compete for prizes related to overall performance, but also for a separate award for scientific invention and innovation.
Launched in 2016, the Alexa Prize, is a competition for university students dedicated to advancing the field of conversational AI. Teams use tools provided by Amazon to create their own SocialBot, a virtual agent that can hold a conversation with Amazon customers who possess an Alexa device. To meet the Grand Challenge, and win the prize of $1 Million teams must earn a composite score of 4.0 or higher (out of 5) user rating and, in the final round, have judges find that at least two-thirds of their conversations with the socialbot remain coherent and engaging for 20 minutes.
The top team in the 4th instance of the challenge, winning $500,000, was Team Alquist from Czech Technical University, a team that has been among the finalists in all of the competitions to date. Fourth time around Team Alquist achieved an average rating of 3.28 and an average finals' competition interaction duration of 14 minutes and 14 seconds. In second place, with an average rating of 3.25, and an average of 13 minutes and 25 seconds of interaction duration was Team Chirpy Cardinal from Stanford, winning the $100,000 prize for the second year in a row while new entrant to the competition, team PROTO from the University of Buffalo, took the third prize of $50,000 with the longest interactive duration - 14 minutes and 45 seconds - combined with a rating of 3.16.
Amazon is committed to furthering the field of artificial intelligence, in particular ambient intelligence. Giving a keynote at re:MARS, Amazon's conference on machine learning, automation, robotics, and space, in June 2022, Rohit Prasad, Alexa AI senior vice president and head scientist explained:
Ambient intelligence is artificial intelligence [AI] that is embedded everywhere in our environment. It is both reactive, responding to explicit customer requests, and proactive, anticipating customer needs. It uses a broad range of sensing technologies, like sound, vision, ultrasound, atmospheric sensing like temperature and humidity, depth sensors, and mechanical sensors, and it takes actions, playing your favorite tune, looking up information, buying products you need, or controlling thermostats, lights, or blinds in your smart home.
Prahad argued that ambient intelligence is best exemplified by AI services like Alexa and pointed out that Alexa is made up of more than 30 machine learning systems that tackle a variety of processes from speech recognition and wake word detection to presence detection and information retrieval and that in order to continue to meet customer expectations it needs to be able to learn on its own and to generalize what it learns to new contexts. Because of this, Prahad believes that the ambient-intelligence path leads to generalizable intelligence.
In the last couple of years Amazon expanded the Alexa Prize with two additional challenges. I recently reported the outcome of the inaugural TaskBot Challenge and ten university teams are engaged in the initial phase of the first SimBot Challenge. Now Amazon has added another set of cash prizes to the SocialBot Challenge for scientific invention and innovation. To compete for this prize teams will be asked to submit 2-page summaries of their scientific experimentation and findings at the end of each phase of the competition. These summaries will be reviewed and evaluated by Amazon scientists based on their scientific and technical merit presented and following the finals of the SocialBot Challenge 5, a Science and Innovation Review Panel will meet to hear presentations from each team that made it to the semifinals and a Q&A panel comprised of distinguished Alexa AI scientists will grade presentation to award a first prize of $250,000 for the first-place team, $50,000 for second, and $25,000 for third.
The application period for SocialBot Challenge 5 opens next week and closes on October 5th. It will be interesting see the mix of old and new teams that take up the double challenge of conversational performance and scientific progress
More Information
Alexa Prize SocialBot Grand Challenge
https://www.amazon.science/alexa-prize/socialbot-grand-challenge/2022
Alexa's head scientist on conversational exploration, ambient AI
Related Articles
No Ultimate Winner Yet For Alexa Prize
The Alexa Prize Third Time Around
2018 Best Alexa Socialbot Wins $500,000
$500,000 Inaugural Alexa Prize Awarded
Amazon Invests In Conversational AI
Alexa Prize For Conversational AI
To be informed about new articles on I Programmer, sign up for our weekly newsletter, subscribe to the RSS feed and follow us on Twitter, Facebook or Linkedin.
---
Next.js 14 Adds Turbopack
02/11/2023
Next.js 14 has been released with a new turbopack and stable server actions. The updated version was announced at the annual Next.js Conf, where the team described Next.js 14 as their most focuse [ ... ]
---
New Hour Of Code Announced
10/11/2023
New activities for this year's Hour of Code have been announced. The focus for 2023,"Creativity with AI", is designed to let students learn about computer science and artificial intelligence.
More News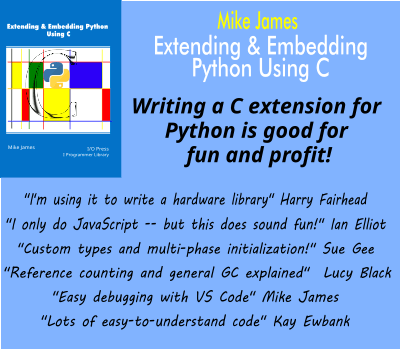 Comments
or email your comment to: comments@i-programmer.info
Last Updated ( Friday, 01 July 2022 )