Reconstructed Heath Robinson Codebreaking Machine Unveiled
Written by Sue Gee
Saturday, 13 April 2019
The latest addition to collection of World War II code breaking machines curated by UK's National Museum of Computing, a working Heath Robinson machine, has been unveiled after a seven-year reconstruction project.
The UK's National Museum of Computing (TNMOC) is housed in Block H on the Bletchley Park, which was the wartime home of the Government Code & Cypher School which broke the German Enigma and Lorenz codes. Block H was originally built in 1944 specifically to house the original Colossus computers and it now has an impressive collection exhibits telling the story of the Lorenz cipher codebreaking that shortened the Second World War.
With hindsight it seems incredible that nothing was done to preserve the devices, like Colossus that played such a significant historical role. In fact a great deal of effort was put into their obliteration and the people involved in building them were sworn to secrecy, a ban that was only lifted in the 1970s. As a result reconstructing working examples of the codebreaking machines now on display at TNMOC has meant guesswork along with chance finds of schematics and other contemporary documentary and eyewitness evidence.
Deciphering messages encoded with the Lorenz cipher was a matter of finding the start positions of the multiple wheels. As explained in a previous report the Heath Robinson was the first machine engineered to compare all possible starting positions of two paper tapes and was engineered by Tommy Flowers and Frank Morrell, engineers who had explored the use of electronics for telephone exchanges in their work at the GPO (General Post Office/) Dollis Hill Research Station.
The machine, whose huge paper tape transport mechanism was referred to as the "bedstead" was called "Heath Robinson" because it resembled the crazy machines thought up by the renowned British cartoonist of that name.
Having been built at the Telecommunications Research Establishment at Malvern, the Heath Robinson became operational at Bletchley in June 1943 and successfully proved the concept, but was far too slow. It proved extremely difficult to keep its two tapes running in synchronization, required too many tape changes to be scalable and required very high maintenance. However, rather than modify it, Flowers proposed the development of Colossus to overcome the Heath Robinson limitations and his use of valves in place of the synchronizing tape was a vital breakthrough.
Even after the deployment of Colossus in February 1944, the Heath Robinson continued to be developed and used in tackling the Lorenz cipher. By the end of the war, two 'Super Robinsons' were operational and another two under development. After the war, one Super Robinson went to RAF Eastcote, an outpost of Bletchley Pak in north-west London and was probably operational until 1950s.
While the machine was named in honour of W Heath Robinson the illustrator, he would never have known of this tribute because he died long before the secrecy surrounding Bletchley Park codebreaking was lifted. His great nephew, art historian Peter Higginson, attended the unveiling event and said,
"If William Heath Robinson had known about the code-breaking machine named in his honour, it would have extended his career. He was deeply aware of modernity and brought out the humour in it to give it humanity.
Undoubtedly the 1940s team who named the codebreaking machine were deeply serious and committed, but they identified with this humorous approach to technology rather than characterising it as a robotic device devoid of humanity."
Irene Dixon, a former Colossus Wren, who performed the unveiling, and opened an exhibit of original Heath Robinson wartime illustrations that will be on display at TNMOC until 30 June, courtesy of the Heath Robinson Museum said:
"It is such a delight to see this incredible reconstruction of the Heath Robinson machine. It is a fantastic achievement and good to meet Peter too whose great uncle made us laugh with his comical cartoons.
Seeing all this brings back many memories of my arrival at Bletchley Park in late 1943 to work on the new Colossus machine. I was able to see Wrens working on the original Heath Robinson. It produced good results, but the tapes broke so often that it was a major job to repair them. That was a tedious full-time glue job for somebody! In later years I was able to reassure a former Wren that she had been doing valuable war work!"
---
Servo Rehomed With Linux Foundation
19/11/2020
Servo, the open source project initiated at Mozilla to create a high-performance browser engine designed for both application and embedded use, is joining the Linux Foundation.
---
Foojay - All About Java and the OpenJDK
02/11/2020
Tracking the OpenJDK is not an easy feat. It evolves rapidly under a release cycle of a new version every 6 months, hence there's hoards of new features, changes and bug fixes.This is where foojay ste [ ... ]
More News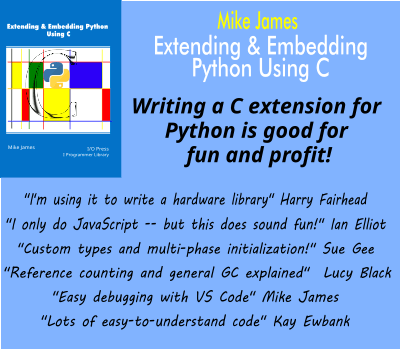 Comments
or email your comment to: comments@i-programmer.info
<ASIN:0947712364>
<ASIN:019284055X>
<ASIN:1843543311>
Last Updated ( Saturday, 13 April 2019 )