Alan Turing Notebook To Be Auctioned
Written by Sue Gee
Sunday, 25 January 2015
A notebook containing handwritten notes made by Alan Turing while he was working at Bletchley Park in 1942 is expected to sell for at least seven figures.
According to Bonhams, the auction house handling the sale the 56-page notebook, which was bought from a stationers in Cambridge,
"it is almost certainly the only extensive autograph manuscript by Turing in existence."
The notebook was among the papers left by Turing in his will to his close friend and fellow mathematician, Robin Gandy. Although Gandy passed on most of the papers to the Archive Center at King's College, Cambridge, Turing's old college, he retained the notebook as he had himself used the blank pages at its center to record his dreams.
Christies auctioned papers relating to Alan Turing back in 2010 but, although promoted as:
an unparalleled collection of the writings of the founder of modern computing science,
they were mainly offprints of published papers presented by Turing to his friend and mentor Max Newman. Even one of Alan Turing's signatures in the Newman Visitors Book had been inked over!
The auction reserve wan't met and the collection was eventually bought for the Bletchley Park trust thanks to a fund-raising effort augmented by a grant from the National Heritage Reward Fund.
By contrast jottings in this notebook are in Turing's distinctive handwriting and provide an insight Turing's thought processes. Cassandra Hatton Senior Specialist in Fine Books and Manuscripts and the History of Science at Bonhams comments:
This manuscript dates from the time when Turing was engaged in the crucial task of breaking the Enigma Code. Its mathematical content gives an extraordinary insight into the working mind of one of the greatest luminaries of the 20th century.
This excerpt (courtesy of Bonhams) reads:
"The Leibniz notation dy/dx I find extremely difficult to understand in spite of it having been the one I understood the best once! It certainly implies that some relation between x and y has been laid down eg, y=x2+3x..."
A statement that you might find surprising if you take it at a elementary level. Presumably to find out if it was really a deep thought about functions you would have to read the rest of the note.
Turing's biographer Andrew Hodges is quoted on Bonhams press release as saying:
"Alan Turing was parsimonious with his words and everything from his pen has special value. This notebook shines extra light on how, even when he was enmeshed in great world events, he remained committed to free-thinking work in pure mathematics."
Interest in the notebook is likely to be fuelled by the biopic "The Imitation Game" and the fact that Benedict Cumberbatch has been nominated for an Oscar for playing the role of Turing.
Cumberbatch himself notes:
"[Turing's] impact on our everyday lives is enormous, and the thought of being able to hold a manuscript that was written by him is thrilling."
The notebook is among the items in the Bonhams Fine Books & Manuscripts sale in New York on 13 April. It is expected to sell for at least seven figures and a portion of the proceeds from Bonhams and the vendor will be donated to charity.
---
The Pi 5 Breaks The Mold
29/11/2023
The Pi 5 is an exciting development bringing even more power for not much additional cost, but it also signals a bigger change in the Pi line-up, obscured by secretiveness.
---
Magic Prompts For LLMs?
08/11/2023
Are there magic prompts that make LLMs disgorge the results that you want? New research suggests that there are and they are short.
More News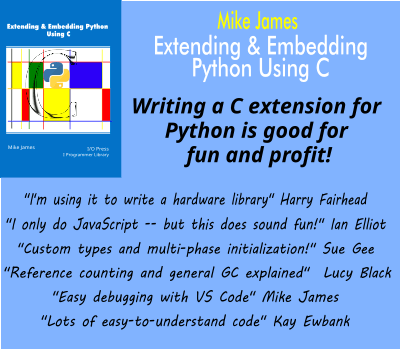 Comments
or email your comment to: comments@i-programmer.info
Last Updated ( Sunday, 25 January 2015 )