Amazon App Store To Save Windows 11
Written by Mike James
Wednesday, 21 July 2021
One of the big, interesting, pieces of news about Windows 11 is that it will allow you to run Android applications. The problem is that Google is changing how Android apps are installed and this threatened to shut Windows 11 out. Now Amazon App store is going to be upgraded to save the day and challenge the Play store.
Is it important that Windows 11 will run Android apps? It might be, as long as support on desktops, laptops and Windows tablets provides the same level of support as on Android devices. It might even become essential if Microsoft makes another attempt to break into the phone market - a Window 11 phone anyone?
As you can imagine this is not to the liking of Google which can see its monopoly starting to be broken. However, either by chance or design, the change from the APK format to the new AAB format Android App Bundle threatens to stop the Amazon App store offering Android apps. Despite the usual reassurances from Google, this has the potential to be another twist in the tightening of the Play Store as a walled garden. Will developers bother to create APKs to upload to the Amazon App store? Given that Windows 11 had to use the Amazon App store for its apps, this is not good news for the future of Android on Windows.
Now things are looking different. The Amazon App store will support AABs:
"Earlier this year, Android App Bundle format was announced by Google as mandatory open-source format for new Google Play app submissions starting August 2021. Amazon Appstore is actively working to support the new format, which will provide benefits such as smaller app size downloads for customers and on-demand downloads for features and assets. These changes benefit customers by helping them download specific aspects of an app in real-time as needed.
For Amazon Appstore developers, in addition to the existing APK format, we are working to support the app bundles format across all types of submissions. We will share updates later this year on our progress to continue making app submission as simple and friction-less as possible for our developers."
So no firm dates and it isn't clear how they are going to implement the system, but this is a promise with quite a lot depending on it. Unlike Google, the Amazon App store isn't making the AAB mandatory - it's optional and you can carry on using APKs. What is more, Amazon isn't demanding that you share your private key with them. Google seems to be. although it suggests that there are ways that you don't have to.
So does this make the Amazon App store more attractive?
Yes of course it does, but there are a number of problems. The biggest is that many developers think that the store is only for Fire apps i.e. for Amazon's version of Android and this isn't the case. Few pure Android apps are available from the Amazon store and there are some very important apps - Gmail for example - that aren't available. You can't help but get the impression that the Amazon App store hasn't really been trying - until perhaps now.
While Play store is also well integrated into most Android devices, and the Amazon App store isn't. You have to make a choice to make use of it and it doesn't know what Android devices you own like the Play store does. All this means that, even with AAB support, the Amazon App store doesn't have the edge -- disapointing but true.
When WIndows 11 comes out things might be very different. With it as the only easy source of Android apps for Windows, it might well be worth getting in early. It might even give the Play store something to think about in terms of treating its devs better.
More Information
Amazon Appstore to support Android App Bundle
Related Articles
Microsoft Gives Devs Option of Keeping 100% Revenue
To be informed about new articles on I Programmer, sign up for our weekly newsletter, subscribe to the RSS feed and follow us on Twitter, Facebook or Linkedin.
---
Call For Code Winners Announced
08/12/2023
The winners of the 2023 Call for Code competition have been announced, with prizes going to team AGNO, Phyto and team Synergy Squad, all of which used technologies like IBM watsonx and [ ... ]
---
Notepad++ Twentieth Anniversary
05/12/2023
An updated version of Notepad++ is available, on its 20th anniversary. The text editor first saw light in November 2003 when it was released on SourceForge.
More News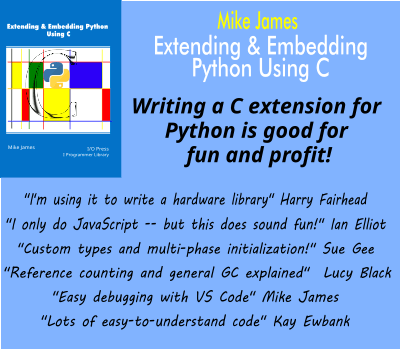 Comments
or email your comment to: comments@i-programmer.info
Last Updated ( Wednesday, 21 July 2021 )