Chrome 64-Bit For Windows In Beta
Written by Alex Armstrong
Tuesday, 05 August 2014
If you are running Windows 7 or later on a 64-bit machine you might be looking froward to having a 64-bit version of Chrome. It is now in the beta channel and you are invited to try out its features and provide feedback.
It has taken a long-while for Google to offer us a version of Chrome for 64-bit Windows. The 64-bit Chrome for Linux came out in 2009 and now 5-years later it is possible to download the beta of its Windows counterpart which is for Windows 8/7 64-bit.
The improvements on offer include better performance - about 25% according to Google - and fewer crashes - about half the crash rate for the 32-bit renderer. So when Google provided information on Windows Chrome 64-bit back in June, the idea that it was more stable seemed to be a good reason to adopt it as soon as possible. But, given that the disadvantage of using any beta version is that you can expect tools and features to be "rough around the edges", is downloading it now worth the risk?
We read through the comments on the Chrome release blog.
One of the most positive came from Amal Khailtash:
Well, I can agree that the tab freezing is gone, but memory usage per tab is up again.
The problem with tabs freezing started after a change where it made the memory footprint for each tab very small [~50M - ~60M], which were much smaller than the browser process.
After this latest update, my tabs (especially gmail [264M], gsheets [170M], ...) use more than what the browser process uses [195M] again (more memory swaps for me with 4G laptop).

I guess we cannot have our cakes (small tab memory footprint) and eat it too (responsive tabs)!

In a neutral comment Dabu Xian said
I don't really feel any difference. I guess it's most noticeable if you have a lot of tabs open, using more than 3 GB ram. Which never happens for me

Answers to other comments clarify the fact that as yet there is no 64-bit version for the Mac and that it is specifically for machines that run Windows 64-bit.
One question that hasn't been answered reads:
Is hidpi support broken?
I set the flag in the registry to 1, but everytime I open Chrome it reverts back to 2.
Windows 8.1 64b, newest version of Chrome.
If you are currently using Chrome as your browser on your everyday work and play machine the most important question is going to be "will the beta mess up stuff I rely on?"
Google suggests you can use it in place of your existing Chrome browser without problems:
The new version replaces the existing version while preserving all your settings and bookmarks, so there's no need to uninstall a current installation of Chrome.
But it seems it's not as troublefree as this suggests. See this comment from MacInOhio:
Chrome 64 bit beta on Win8.1 broke my access to various accounts, including my bank. Nothing worked right. Tried to revert back to 32 bit Chrome, but lost my settings, bookmarks, synchronization, etc. Had to restore a previous image of drive C: to get back to normal. Beta definitely means not ready.
I think I'm with George Paschalidis who posted:
Generally, I'm a Beta user, but now i prefer to wait for stable 64-bit, because i think it's a big change!
On the other hand, it is important that developers do test the beta, provide feedback and ensure that this version of Chrome becomes stable enough to enter the stable channel. So please go ahead and use Chrome for Windows 64 beta - just make sure you do it without risking stuff that matters to you.
---
Leporello.js - The Next Gen JavaScript IDE
14/11/2023
Leporello.js is an interactive functional programming IDE for JavaScript with debugging superpowers. Let's look at what makes it different from traditional IDEs.
---
Eclipse Launches Dataspace Working Group
07/12/2023
The Eclipse Foundation has launched a dataspace working group with the intention of 'fostering global innovation in trusted data sharing'.
More News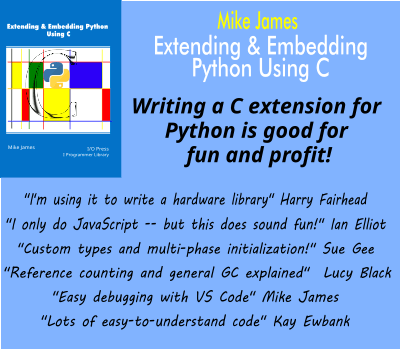 Comments
or email your comment to: comments@i-programmer.info
Last Updated ( Tuesday, 05 August 2014 )