Raspberry Pi - You Can Have 10 Zeros! Updated
Written by Harry Fairhead
Monday, 05 June 2023
The shortage of Pis has been a real problem. At the end of last year we were promised that the situation would be easing in the new year, but it didn't noticeably change. Now we have news that you can have ten Pi Zeros and they are in stock! Is the drought about to be over at last?
Update 5th June
A Report in tom's Hardware cites a newsletter, that we have to admit we cannot find any trace of, Eben Upton saying that there would be 600,000 units in May, 800,000 in June and from then on 1 million units per month for as long as necessary.
Pimoroni are still allowing 10 Pico W's per customer and Pi Hut are still restricting sales to one per customer.
The Raspberry Pi phenomenon has been amazing. The different versions of the Pi have powered education, hobbyists, enthusiasts and, perhaps surprisingly, small businesses. Then all of a sudden we hit the wall and it was almost impossible to buy a Pi without either paying more or buying it as part of a big package deal that hiked the price. However, not all of us hit the same wall. Eben Upton has stated that it was a very difficult decision to supply small to medium enterprises (SMEs) with what few Pis were available and hence essentially starve the enthusiast and education sector. You can relate to his argument - not supplying SMEs would have resulted in companies going under and job losses.
On the other hand, not supplying enthusiasts and education has had its bad effects. I know of a few engineers designing in their spare time who have had to abandon the Pi for other devices and planning education with a Pi shortage isn't fun either. It has had real effects - I had to postpone a project to write a book on the CM4 because I couldn't actually get any - not even one. In the end, I decided it would be more fun to find out about the ESP32 and the result is a new book that filled the slot that would have been all about a Pi. How many times has this shift been repeated?
It has been said that SMEs would have found it very hard to redesign their products to use something other than a Pi, but will the enthusiasts and educationalists return to the Pi when the tap it turned on again? I had fun with the ESP32 and will probably do more with it at the expense of Pi-based projects.
I'm not alone in this loss of Pi focus. Other platforms have benefited from the absence of the Pi - the Arduino, ESP32 and the Pico. To illustrate the point I can report that the sales of my books on the Pi have reduced considerably while sale of books on the Pico have increased by about the same amount! I can't imagine this is a one-off effect.
So to the good news. At last you can buy one of the Pi family in quantity. What is more you can buy it in larger quantities than you could before the famine. The Pi Zero is the smallest of the Raspberry Pi family that runs Linux. The Pico is as small but it doesn't run Linux and is much more targeted at IoT type applications. The Pi Zero was always limited to one per order and it was as a result regarded as a sort of loss leader. Now not only is it in stock, but Pimironi, a UK official supplier, sent out an email saying:
What is more, I just checked, they still have stock. What is more puzzling is that the Pi Hut, the other UK end-user official distributor has Pi Zeros, but is still has a limit of one per order. What is going on?
Putting this into perspective - this isn't a Pi Zero 2, the faster, more recent, model - but the original Pi Zero W. The same is true for other models of the Pi - you can find the Pi 3, but the Pi 4 sells out almost as soon as there are some in stock and there is no sign of a Pi400 or a CM4.
Eben Upton's predictions at the turn of the year don't really seem to have had much effect on the ability to actually buy a Pi. In the video interview he states they managed to build 750,000 units in the first quarter and are on track to produce 2 million units in the second quarter. He expects this to result in an unconstrained supply in the second half of the year. If this turns out to be true it would be good news indeed - that is, if you haven't moved on to use other devices.
It costs a lot to switch technologies and the cost is almost as much going the other way. Supplying SMEs seems like a humane thing to do, but starving enthusiasts and education risks the very future of the Pi and it goes against the origins and initial "non-profit" philosophy of the device.
More Information
Related Articles
Raspberry Pi Back In Stock - Well Almost
Raspberry Pi Goes Public And For Profit?
Raspberry Pi Chip Shortages Cause Price Hike
Raspberry Pi Most Popular Industrial IoT Device!
Pi Compute Module 4 - Time to Take Industrial Pi Seriously
To be informed about new articles on I Programmer, sign up for our weekly newsletter, subscribe to the RSS feed and follow us on Twitter, Facebook or Linkedin.
---
Introducing The LiveCodes Code Playground
20/09/2023
LiveCodes is a groundbreaking code playground with unique features. And it is free too. Currently in Beta. Let's look into it.
---
Linux Kernel Long-Term Support Cut
02/10/2023
News from the recent Open Source Summit Europe is that long term support for the Linux kernel is being reduced from 6 years to 2 years. How disruptive is this likely to be?
More News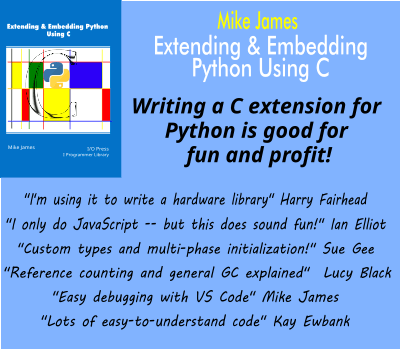 Comments
or email your comment to: comments@i-programmer.info
<ASIN:1871962633>
<ASIN:1871962668>
<ASIN:1871962641>
<ASIN:187196265X>
<ASIN:1871962684>
<ASIN:1871962692>
<ASIN:1871962811>
Last Updated ( Monday, 05 June 2023 )