All Quiet In RedMonk's Language Rankings
Written by Janet Swift
Friday, 19 May 2023
The latest iteration of the bi-annual RedMonk Language Rankings took place in January 2023, but the results have only just been publicized. One possible reason for the delay could be there was so little to say!
According to RedMonk co-founder Stephen O'Grady who regularly provides an analysis of the results, it was pressure of other work that meant that it has taken until now, only a month away from the next run, to post the results.
We have previously commented that the methodolgy of this exercise, first conducted in 2010, by Drew Conway and John Myles White, (see Ranking Languages) and repeated by RedMonk since 2012, leads to it being very consistent and "stasis" was the word we used in the headline of a previous report.
The main chart produced each run shows the correlation between rankings of programming language on GitHub and on Stack Overflow in order to reflect both code and discussion with the most popular languages being at the top right of the chart.
You have to have a special skill to discern changes from one run to the next from looking at this chart but luckily there is an easier to understand graphic showing the top 20 languages provided by Rachel Stephens:
As you can see from Rachel 's updated chart there was almost no change in the rankings between June 2002 and January 2023. More specifically there was no change at all in the top eleven languages. Below this however we do see some movement.
Having moved from 16th to 15th between January and June 2022, Go rose another place to share 14th place with Scala, which also bounced back one place after dropping to 15th last run.
Shell rose by two places to join R in 12th place, putting it in its best position since 2018. On the other hand Powershell declined from 18, a spot it occupied from 2018, to 17, the position at which it entered the analysis in 2017.
The greatest slump this time around was Objective C, a language that has been in decline since this exercise began in June 2012 when it was placed 9th. After three rounds in 13th place it shared 12th with R in June 2022 but is now in 16th, its lowest ever position.
In this regular blog post O'Grady again singles out Ballarina a a young language that is already making an impact, expanding on his comments on the June 2022 iteration.
Ballerina: a five year old open source language designed by WS02 to be used combining services in cloud environments, Ballerina made its first appearance a few runs back and has held steady in the late 80's, typically – 87 in our last run, 89 in this quarter's. It's in circulation, in other words, but hasn't yet achieved the usage velocity that would jump it up to be competitive with even configuration oriented languages like HCL (45) or Puppet (39). Language growth is a difficult task to achieve in the best of times, and with such a crowded landscape of options at this point it's far from the best of times, so resources will have to be applied to change the current trajectory.
He also notes the continuing decline of Clojure speculating on whether the growth of Kotlin can be held repsonsible, writing:
Clojure: present in the back half of our top 20 from the years 2014 to 2017, Clojure has now slipped down to 27 – which admittedly is outperforming fellow one time high fliers Visual Basic at 30 and CoffeeScript at 31. A Lisp dialect that was one of the Groovy/JRuby/etc JVM-based Java alternatives, Clojure has steadily lost ground in these rankings, as have most of its counterparts with the exception of Scala. It's fair to wonder how much the rapid growth of Kotlin has impacted these, because in addition to competing with other languages, the JVM-based cohort is competing for space on top of that specific platform.
After noting that Kotlin, Dart and Rust all seem to have stalled having reach the back end of the top 20, O'Grady turns to Go: which, as already mentioned was one of the few languages that moved up the rankings:
Go jumped a spot during our last rankings and the question was whether it had any more growth in it and it did, jumping one spot for the second time in a row. It's a modest bump, to be sure, but given the recent fast growth of back end languages like Kotlin and Rust there were some questions as to whether or not Go would begin to lose traction. Instead, it's sustained its position and even rebounded somewhat, a promising development for Go advocates and users. As with the aforementioned Kotlin and Rust, however, it remains to be seen whether the 14ish range represents a plateau from which Go cannot ascend further or whether it's a ladder to further growth.
It is insights like these that make RedMonk rankings relevant, even when nothing much seems to be happening.
More Information
The RedMonk Programming Language Rankings: January 2023
Related Articles
JavaScript Still Tops RedMonk's Rankings
Language Ranking Almost Unchanged Over Time
Python Ties With Java In RedMonk Language Rankings
Watch the Rise and Fall of Programming Languages
Language Popularity Retrospective
The Dance Of The Programming Languages
Kotlin Enters RedMonk's Top 20
To be informed about new articles on I Programmer, sign up for our weekly newsletter, subscribe to the RSS feed and follow us on Twitter, Facebook or Linkedin.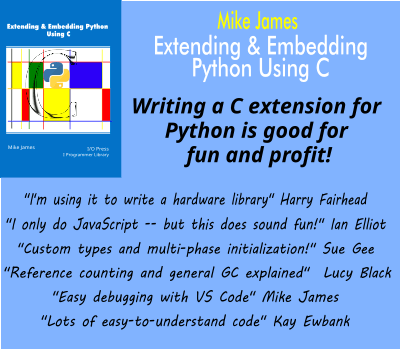 Comments
or email your comment to: comments@i-programmer.info
Last Updated ( Friday, 19 May 2023 )