The Battle For Tech Talent
Written by Prashanth Chandrasekar
Wednesday, 24 August 2022
... isn't about a skills gap. The world is in desperate need of developers. There are tens of thousands of technical roles open in the UK alone, with global roles exceeding 300,000. The industry is facing an unprecedented battle for tech talent that is here to stay.
The skills gap has been a topic of discussion for a decade. How do you solve a skills gap and win tech talent? As companies and leaders compete for talent, they no longer have the luxury of hiring specific skills. Technology is changing too quickly for that to be realistic. If you are trying to win the war on talent, your strategy shouldn't focus on skills. It should focus on learning.
Over 70% of developers are learning a new technology at least once a year, and 70% of developers learn to code from online resources. Technology is changing quickly, the way people are learning is adjusting to keep up, and it is all influencing the way people work.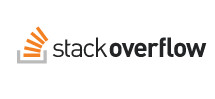 Over 100 million people visit Stack Overflow every month to ask technical questions, find answers, and collaborate with one of the largest communities of developers in the world. For over a decade, we've surveyed the community on what's important to them, how they work, what they are learning, and the skills that are driving salary increases year-over-year. This year's survey attracted responses from over 73,000 developers, making it the de facto authority on developer trends and insights. Here's a breakdown of what we learned over the past year:
Developers aren't looking for jobs, they are looking for opportunities to learn.
When looking at job opportunities, an overwhelming majority compare them to their current employer (77%). Furthermore, that sample of developers told us that, when evaluating their current jobs, what matters to them as they consider staying is almost identical to what they prioritize when they consider leaving their roles.
Nearly 80% of developers aren't actively looking for a new job. However, over 50% are open to opportunities if they come their way. While salary plays a role, it's not everything. Opportunities to learn is one of the top reasons developers consider leaving their current jobs. In fact, millennials look for opportunities to learn just as much as flexible working hours and remote jobs.
Developers are also looking for companies that help them build connections internally and learn from their peers. Specifically, 33% find it appealing if the employer makes it easy to find experts within the company, and 40% look for opportunities to learn from people outside of their team. However, for developers, one thing tops all else when it comes to leaving one job and choosing another:
Flexibility is the key to retention. Productivity is the key to happiness.
Developers are some of the earliest adopters of remote and hybrid work. Prior to the pandemic, our product and engineering organization at Stack Overflow was 80% fully remote, compared to 40% company-wide. What's changed is that with the shift to remote and hybrid work globally, developers are now claiming flexibility as a priority.
Over 60% of developers say flexibility is important when evaluating current and future employers. Aside from salary, it is the number one reason developers consider leaving their current job. In fact, prioritizing flexibility when it comes to working hours and remote work in future roles was consistent across every age demographic surveyed.
Taking that a step further, we're seeing a rise in freelance or contractor developers. Nearly double the number of developers and engineers are opting for freelance work instead of full-time work compared to last year – 15% in 2022 compared to only 9% in 2021.
While prioritizing flexibility helps attract and retain talent. It's feeling productive that keeps developers happy. About 50% of developers say productivity contributes to happiness at work. It's not just about working from where people want to work, it's about empowering employees to maximize their own impact so they feel like they are contributing in meaningful ways.
Let developers be your signal for the future of work.
Employee expectations are changing across the board and tech is no exception. That said, developers are longtime leaders when it comes to remote work, tooling for hybrid environments, and maximizing impact in shifting environments. Frequently what developers are learning or doing at work informs what we should expect from the future workforce more broadly.
Empowering flexibility, opportunities to learn, and productivity is what defines the developer experience. To remain competitive and win tech talent, prioritizing the developer experience is the most powerful way to put your company at the top of the stack.
Prashanth Chandrasekar is Chief Executive Officer of Stack Overflow, a developer comunity that has 100+ million monthly visitors from developers on average. Before joining Stack, he served as Senior Vice President & General Manager of Rackspace's Cloud & Infrastructure Services portfolio of businesses.'
More Information
Stack Overflow 2022 Developer Survey
Related Articles
Shifts & Stability In Developer Landscape
Stick Or Twist - Employers Want You
Stack Overflow Publishes Largest Ever Survey
To be informed about new articles on I Programmer, sign up for our weekly newsletter, subscribe to the RSS feed and follow us on Twitter, Facebook or Linkedin.
---
Advent Of Code 2023 Unlocked
01/12/2023
December 1st is the day on which, each year, Eric Wastl opens a very special advent calendar. You don't get rewarded with chocolates in the Advent of Code - instead it's stars for solving coding puzzl [ ... ]
---
The Art Of Computer Programming - A Great Present
10/12/2023
If you are looking for a programmer present this holiday season, there is one book, or set of books, that should be top of any list... Donald Knuth's The Art of Computer Programming.
More News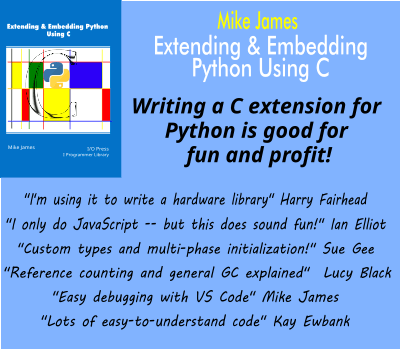 Comments
or email your comment to: comments@i-programmer.info
Last Updated ( Wednesday, 24 August 2022 )