The 12 News Days of Xmas 04 - April
Tuesday, 25 December 2018
April is a month for fools but you won't find a single one in this roundup of what happened in 2018.
The rumour that Google really wants to replace Android with something else gained ground during the whole of this year but our first mention that there might be something brewing was at the start of April:
Chromebook Tablets - The End of Android? Wednesday 04 April
By Betteridge's law of headlines the answer should be no, but it all depends on what you mean by Android. The first tablet running Chrome OS is now available from Acer, and it is almost certainly the first of a flood of similar devices.
We all know that big companies kill off products without really worrying about users but this particular sunsetting seemed to be taking a big risk. As it happened Microsoft did not get detention but there are still teachers out there avowed never to use a Microsoft anything ever again.
Microsoft Kills Touch Develop - Tells Teachers Get Scripts Marked By May 23 Monday 09 April
Microsoft is a mess when it comes to anything off the main track of Azure. However, you might think that it was OK to trust the company's intentions toward education. It is a win-win situation. The teachers get the tools they need and Microsoft gets their hearts and minds. Then why did Microsoft just kill its Touch Develop tool at the core of its education through games program?
Keyboard skills are much under-rated. Is the fastest programmer just the fastest typist? Is the most accurate programmer simply the most accurate typist? To achieve perfection do you need to learn touch typing?
What Makes A Fast Typist Wednesday 11 April
When you think about how important a keyboard still is in these days of voice and touch, it makes you wonder why keyboard skills aren't part of a modern education. But what makes a good, fast typist? An analysis of 136 million keystrokes provides some answers.
WebAssembly is the big story of this year but it hasn't, as yet, made the big impression that everyone expects it to make. The problem is that for the average programmer it is just too raw. You have to work too hard to get it working. Mozilla made the first move in making it consumable but not much else has happened since. It will be big in2019.
Mozilla Makes WebAssembly For The Rest Of Us Monday 16 April
WebAssembly - it's the next big thing. Until now the problem has been that you had to be dedicated, to say the least, to get involved. Now Mozilla has a way that we can all try it out with WebAssembly Studio. Is this really WebAssembly for the rest of us?
Microsoft has been doing some very strange things this year and by comparison with some of the others this is fairly minor. Who would have though that Microsoft would use Linux for anything?
Microsoft Chooses Linux for IoT Wednesday 18 April
Microsoft has chosen a Linux kernel for its latest move into IoT, despite the recent launch of Windows 10 IoT. Azure Sphere is the operating system that runs on micro controllers powering IoT devices.
Oracle raised its head again over the strange situation that it owns the trademark on JavaScript but it wasn't Oracle that caused the problem but Apple ruling the app store with a rod of iron.
Fear and Lothing In the App Store 21 - Oracle Owns JavaScript and Apple Pulls App Wednesday 18 April
It shouldn't come as a shock that Oracle owns the trademark on the term "JavaScript", but it seems to. A recent incident, Apple pulling an app because it has "JavaScript" in its name, has sparked heated discussion.
And finally - Oracle again...
Oracle Code One Displaces Java One Monday 23 April
Oracle is expanding the scope of its annual developer conference to encompass more languages, technologies and developer communities. So JavaOne is no more and Oracle Code One is now accepting submissions for its inaugural event in October 2018.
It still isn't clear if this is anything political i.e. an attempt to distance itself from Java or just economics - but in this case change is worrying.
Related Articles
The 12 News Days of Xmas
To be informed about new articles on I Programmer, sign up for our weekly newsletter, subscribe to the RSS feed and follow us on, Twitter, Facebook or Linkedin.
---
DataCamp For Hands-On Learning
29/10/2020
DataCamp, the course provider with its focus firmly on data science, has a new logo and a whole new look. It's a good time to see what it has to offer businesses and individuals.
---
Hour Of Code Adds Lessons In Unconscious Bias
20/11/2020
Microsoft has announced details a new Hour of Code lesson. In "A Minecraft Tale of Two Villages!" the task will be to bring two villages together with the power of code, learning and practicing inclus [ ... ]
More News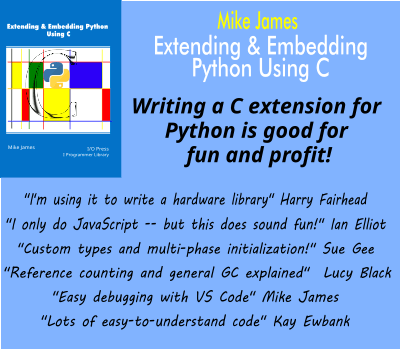 Comments
or email your comment to: comments@i-programmer.info
Last Updated ( Friday, 04 January 2019 )