Improve Your Coding Skills At SDD 2015
Written by Alex Armstrong
Tuesday, 21 April 2015
Writing better code is a key theme for SDD 205, the Software Design and Development conference which takes place in London from May 11-15. If you haven't already booked your place, do so by Friday April 24th to save up to £100.
I Programmer Is A Media Sponsor Of SDD 2014
The event, which is being held at the Barbican Conference Centre, runs for five days, with the main three-day conference taking place from Tuesday to Thursday, and optional pre- and post-conference workshops (which can be booked on a standalone basis) on the Monday and Friday.
One of the best reasons to take a week out of your normal schedule and attend any conference is in order to get an independent view on the latest technologies from experts in their specific topics. SDD 2015 has over 100 sessions and workshops over eight concurrent tracks presented by thirty six speakers. We've already previewed some of the promised content in Cutting Edge Topics At SDD 2015 and More Speakers And Topics At SDD 2015 and details of all the sessions are included in the SDD 2015 Brochure.
Helpfully, all the sessions are ranked in two ways on a scale of 1 to 5. Coding Level indicates how much demo coding the session will contain, a rating of 1 means none, and 5 means nothing-but. In terms of what to expect in terms of difficulty, Advanced Level 1 means introductory, and 5 means black-belt. When you view the Schedule you'll find that each talk is tagged by topic - or rather topics since more have three or more tags.
One tag that crops up over twenty times, including three workshops and this year's keynote from Kevlin Henney is "Writing better code". So whatever level you are at as a developer you can be sure to find some tips and guidance to improve your skills.
As well as hearing from expert speakers SDD 2015 to bring extra depth to the topics developers are currently working and explore cutting edge or novel technologies to extend your breadth of knowledge, there's also the chance to network and to recharge you enthusiasm in the highly motivated environment of a professional developer conference.
This is great way to spend next week if you are a developer - or a great way to deploy your team if you are an employer.
If you register for a 5-day pass before April 24th it costs £1700 plus VAT If you can't spare the whole week you can book a 4-day pass for £1400 plus VAT, for the 3-day conference for £1080 plus VAT, for two all-day workshops (£740 plus VAT) or just a single workshop (£380 plus VAT).
I Programmer Is A Media Sponsor Of SDD 2015
---
Notepad++ Twentieth Anniversary
05/12/2023
An updated version of Notepad++ is available, on its 20th anniversary. The text editor first saw light in November 2003 when it was released on SourceForge.
---
Grafana Adds New Tools
14/11/2023
Grafana Labs has announced new tools to make it easier to analyze application data on Grafana Cloud. The announcements are an Application Observability tool for Grafana Cloud, and Grafana Beyla, the e [ ... ]
More News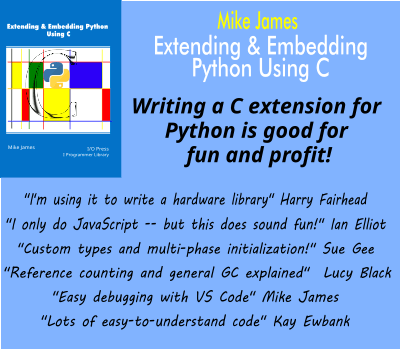 Comments
or email your comment to: comments@i-programmer.info
Last Updated ( Tuesday, 21 April 2015 )