Intelligent Robotic Fish Takes to the Sea
Written by Harry Fairhead
Saturday, 26 May 2012
A team of large, yellow robotic fish developed by SHOAL, a pan-European ICT project, to detect and stop pollution at sea, is undergoing trials in Spain.
Gijon in the Bay of Biscay is the testing ground for five battery powered robots whose job is to sense marine pollution. Each fish is 60cm high by 150cm long with a 35cm width and weighs in excess of 35 KG. They have an operational depth of 30 meters and can detect heavy metals such as copper, lead and phenols. They also analyze oxygen levels and salinity to ensure water is a healthy environment for wildlife.
Traditional methods of monitoring pollution involves divers collecting samples which are then sent away to a laboratory for testing. Not only is this process costly - the Port of Authority of Gijon spends 100,000 euros per annum - it is lengthy with the results being obtained weeks later. The SHOAL robots, by contrast work in real time to identify a source of pollution which means that remedial action can be taken without undue delay.
According to the SHOAL website;

The choice of a robotic fish is not an aesthetic one but a design choice. The design of a robotic fish is a very manoeuvrable, efficient, low noise solution. The robotic fish have an incredibly small turning circle allowing them to navigate quickly in ports both to find pollution and avoid ships and the port infrastructure. It's also low noise so as to not disturb the environment when outside of busy ports.
In 2009, prior to the SHOAL project the University of Essex built an advanced robotic fish which could swim with a fishlike undulating motion but had no other abilities. Since then the University of Exeter team has developed its fish further to make them better able to withstand harsh conditions and with a longer (8 hrs between charging) battery life. French partner, Thales Safare in France has developed a system for allowing underwater localisation and communication. The localisation uses underwater 'pingers' that act as the equivalent of satellites in a GPS system to allow the fish to find their position while acoustic system that allows the fish to talk to each other and thus communicate pollution information back to the port.
Chemical sensor subsystems from the Tyndall National Institute in Ireland have been incorporated enabling the analysis of sea water on board the robotic fish and a robust hydrodynamic control system that takes into account the conditions at sea, including currents, wind and waves has been designed by the University of Strathclyde
Artificial intelligence and swarm intelligence has been contributed by BMT Group, whose Senior Research Scientist Luke Speller is Project Leader, This intelligence allows the robots to manage multiple problems such as avoiding obstacles, knowing where to monitor pollution, finding the source of a pollutant, maintaining communication distance from the other fish and returning to be recharged. Each individual robotic fish has an array of sensors and external information that allows it to navigate the environment and BMT has also created cooperative strategies for a team of three robotic fish to build a 3D pollution map enabling the the robotic fish to seek, find, identify and report the precise location of pollutants.
The sixth and final participant in shoal is the Port Authority of Gijon. location of the current tests as shown in this video made by the BBC:
The 3-year research project comes to an end next month. Let's hope that it has proved the concept sufficiently for the robots to transition from the prototype to the commercial phase.
More Information
Related Articles
Air muscles power humanoid robot
To be informed about new articles on I Programmer, subscribe to the RSS feed, follow us on Google+, Twitter, Linkedin or Facebook, install the I Programmer Toolbar or sign up for our weekly newsletter.
---
Developers At Work 2021
16/07/2021
The report on the latest JetBrains Developer Ecosystem Survey is out and is packed full of interesting data. Since the weekend is upon us we'll postpone consideration of its finding about program [ ... ]
---
TypeScript 4.4 Improves Control Flow Analysis
08/07/2021
TypeScript's latest beta, 4.4, has been released with support for control flow analysis of aliased conditions, along with symbol and template string pattern index signatures.
More News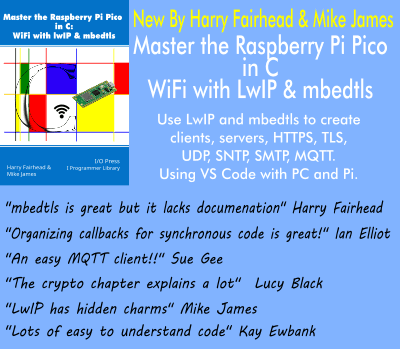 Comments
or email your comment to: comments@i-programmer.info
Last Updated ( Saturday, 26 May 2012 )