Success For Google Summer Of Code
Wednesday, 28 December 2022
One of the main aims of Google Summer of Code is to bring new contributors to open source projects. The findings that 99% of this year's cohort intend to continue working on open source and 98% plan to continue working with their GSoC organization suggest that the 2022 program was a resounding success.
Google's Summer of Code saw some significant changes in 2022. For the first time it was not restricted to students. New eligibility criteria meant the program was open to anyone over the age of 18 who wanted to get into open source and had a encompassed self-taught coders and those changing career changers or returning to the workforce. Stephanie Taylor, GSoC's Program Manager reported that 10.4% of the accepted GSoC contributors were non-students.
The other changes introduced flexibility regarding project length and time commitment. The program allowed both medium-size (~175 hours) and large-size (~350 hours) projects. Large projects were slightly more popular accounting for 53%, compared with 47% for the shorter option.
As regards project length the standard 12-week option was by far the most popular and used by 71% of contributors. two thirds of the rest (19%) spent 13-18 weeks on their projects leaving just 9% with projects of 19-22 weeks in length.
Once all the projects were completed Google announced that a total of 1,054 GSoC contributors successfully completed the 2022 cycle. From the other side of the coin, there were over 2,000 mentors from 198 open source organizations across 76 countries.
When asked about their favorite part of the program the top answers were:
Getting involved in their organization's open source community with folks from all around the world and their amazing mentors.
Learning new skills (programming languages, skills, new technologies) and learning more about open source communities.
Contributing to a meaningful community and project.
Learning from experienced and thoughtful developers (their mentors and their whole community).
In addition 96% of contributors believed that GSoC had helped their programming skills. The most common responses to how GSoC improved their skills were:
Improving the quality of their code through feedback from mentors, collaboration and learning more about the importance of code reviews.
Gaining confidence in their coding skills and knowledge about best practices. Learning how to write more efficient code and to meet the org's coding standards.
Ability to read and understand real complex codebases, and learning how to implement code with other developer's code.
As reported last month, the timetable for GSoC 2023 has already been announced. Based on feedback from this year's contributors and mentors GSoC will continue to accept newcomers to open source who are not students. The wording has changed slightly to accommodate an even larger set of people and going forward the program will be open to students and to beginners in open source software development.
Although the period for contributor applications doesn't open until March 20, if you are interested in being part of the 2023 program see Forward Planning For Google Summer of Code 2023 which includes videos about the program.
The application period for Open Source organizations is from January 23 to February 7 so if you want to a mentor - and 84% of GSoC 2022 contributors said they would consider being a mentor - it's time to start putting together your organization's pitch.

More Information
Related Articles
Google Summer Of Code Opens Up To Non-Students
Google Summer of Code 2022 mentoring orgs revealed!
Feedback From Google Summer Of Code 2021
Google Summer of Code or Outreachy
Alternative Summer Of Code From China
Getting Ready For Google Summer of Code 2020
---
Microsoft Open Sources Terminal Chat
05/12/2023
Microsoft is making Terminal Chat, an AI feature for Windows Terminal that was announced at Microsoft's Build 2023 conference, open source.
---
Othello Solved - It's A Draw!
10/11/2023
The board game Othello, also known as Reversi as it played by reversing the colors of black and white disks, has been solved using alpha-beta pruning. Given "perfect play", that is a situation in [ ... ]
More News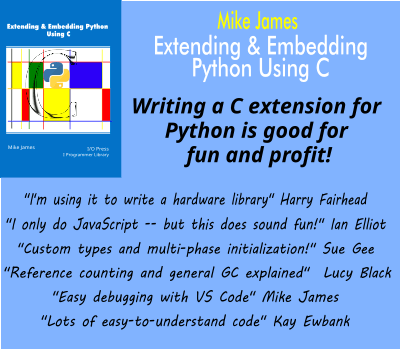 Comments
or email your comment to: comments@i-programmer.info
Last Updated ( Wednesday, 28 December 2022 )