Written by Kay Ewbank
Monday, 05 November 2018
Node.js 10.x has become the latest long term support (LTS) release, and Node.js 11 has moved into its place as the current release line for the next six months.
Node.js is an asynchronous event driven JavaScript runtime built on Chrome's V8 JavaScript engine. It uses an event-driven, non-blocking I/O model. Long Term Support release lines of Node.js focus on stability, extended support and provide a reliable platform for applications of any scale. They generally receive 30 months of support once they become LTS
The 10.x release is mainly aimed at improvements in performance and, in initial tests, operations per second are almost twice as high as in Node.js 6, Latency has decreased by 65 percent compared to Node.js 6, and the footprint after load is 35 percent lower in Node.js 10 compared to Node.js 6 for increased cold start performance.
Node.js 10 is the first to use OpenSSL version 1.1.0, and the first to come with Google V8 v6.6 JavaScript engine. The use of Open SSL means Node.js now supports the ChaCha20 cipher and Poly1305 authenticator for cryptographic use.
Alongside the better performance, Node.js 10 also has better error handling, and improved diagnostics around trace events and post mortem. The Node.js 10 line also has Node.js API as a usable stable module API. It is independent from changes in V8 allowing modules to run against newer versions of Node.js without recompilation. N-API aims to solve two problems, firstly reducing the maintenance cost for native modules and reducing friction in upgrading Node.js versions in production deployments for module consumers.
The Node.js 11 release line is also now available for testing. The developers are concentrating on improving internals, performance, and an update to V8 7.0. In the initial release of Node.js 11, interval timers have been improved so that they will be rescheduled even if the previous interval threw an error; and the build no longer supports FreeBSD 10.
More Information
Related Articles
Node.js - Even Its Creator Thinks Its Flawed
JS Foundation and Node.js Foundation Intent To Merge
Microsoft Tears Node.js From V8
Microsoft Tears Node.js From V8
To be informed about new articles on I Programmer, sign up for our weekly newsletter, subscribe to the RSS feed and follow us on, Twitter, Facebook or Linkedin.
---
.NET For Apache Spark Updated
05/11/2020
The .NET bindings for Spark have been updated. The new 1.0 version adds support for .NET apps targeting .NET Standard 2.0 or later, as well as support for Apache Spark DataFrame APIs.
---
The State of Computer Science Education 2020
18/11/2020
The majority of US schools still do not teach Computer Science, despite the concerted efforts of Code.org Advocacy Coalition. On the other hand, a lot of progress has been made and the number of [ ... ]
More News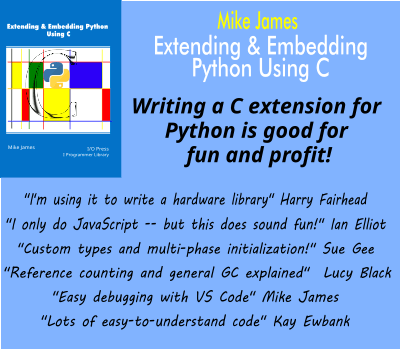 Comments
or email your comment to: comments@i-programmer.info