Data Science Competition With Focus on China
Written by Sue Gee
Sunday, 17 July 2016
A Kaggle contest that opened this week and runs until September 5th offers a top prize of $12,500. It asks Kagglers to predict the gender and age of mobile device users in China based on their app download and usage behaviors.
Kaggle has become a byword for algorithmic and data science contests. Since its formation in 2010 as a platform for predictive modelling and analytics competition it has amassed a community of over half a million registered users which includes members of Google's DeepMind team and those working on IBM Watson.
Kaggle offers organizations the opportunity to host competitions to solve problems that would otherwise require in-house experts. For this contest the host is Talking Data, China's largest third-party mobile data platform which has billions of users - more than 70% of the 500 million mobile devices active daily in China. Its motivation to to understand behavioral data to help brand advertisers pursue data-driven marketing efforts which are better targeted to their customers.
The challenged is to build a model predicting users' demographic characteristics based on their app usage, geolocation, and mobile device properties using data sets which are supplied. TalkingData's partner in this is the machine learning platform Turi (formerly GraphLab).
According to TalkingData CEO Leo Cui,
"This is going to be a groundbreaking attempt due to the relatively isolated Internet environment in China. For the international contestants, this is also a unique chance to examine complex Chinese mobile device data, which is a rare opportunity outside of the country."
The top three teams will share a prize pool of $25,000 and contestants will also earn Kaggle ranking points and results count towards towards the Kaggle progression system whereby Kagglers move from Novice, through Contributor, Expert and Master to Grandmaster.
With all the recent initiaitves promoting training in data science and machine learning, signing up to Kaggle to join in solving real world problems seems like a worthwhile idea.
More Information
---
Grafana Adds New Tools
14/11/2023
Grafana Labs has announced new tools to make it easier to analyze application data on Grafana Cloud. The announcements are an Application Observability tool for Grafana Cloud, and Grafana Beyla, the e [ ... ]
---
GameMaker Free For Non-Commercial Use
30/11/2023
GameMaker, for creating 2D platform games and now part of the Opera family, has made a change to its prices and terms and it is good news. GameMaker is now free for non-commercial purposes on all [ ... ]
More News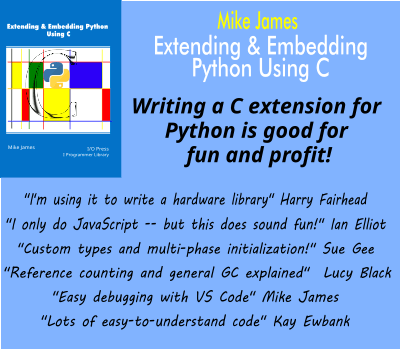 Comments
or email your comment to: comments@i-programmer.info
Last Updated ( Tuesday, 30 May 2017 )