BBC Giving Schools 700,000 micro:bits...
Wednesday, 31 May 2023
... why? This raises so many questions on so many levels it is difficult to know were to start. A lesson or a warning for other countries?
The BBC micro:bit is a funny sort of machine. It is tiny and has a 5x5 LED display and big "small-finger-friendly" connectors to the outside world. It was launched back in 2014 with another much delayed give away. Arguably its impact would have been greater if it had arrived in time to get things ready for the return to school. This time there is plenty of warning. Any teacher wanting 30 devices just has to sign up and they will be dispatched.
BBC Education says:
BBC micro:bit – the next gen campaign will offer free micro:bits to all primary schools across the UK. The donation of almost 700,000 devices funded by the .UK registry, Nominet provides 30 free devices per school alongside free education resources and teacher training
So what are the BBC and Nominet doing meddling in something that doesn't really seem to be their patch? An Internet naming authority is a bit out of place here. BBC Education less so, but it was only a short time ago that they were trying to distance themselves from the project by saying you couldn't call the device the "BBC" micro:bit.
Should an institution like the BBC or even Nominet be subsidising hardware?
My guess is that other hardware suppliers are thinking that it isn't a level playing field. Particularly Raspberry Pi with its supply problems must see giving away 700,000 alternatives as being particularly unfair.
So why the micro:bit?
For children it has the advantage of being robust. It has a built-in low resolution display, sound, touch pads, easy to access GPIO line, accelerometer and WiFi. It can be programmed in MicroPython, Scratch or Microsoft's MakeCode. You can even program it in C if you really want to push the envelope.
The one thing you can level against the micro:bit is that it really isn't suitable for "real" applications. It doesn't have good connectors that lets you build it into something that might be a production unit. You might say that this isn't what it is designed for, but it does limit how far you can go with it. The follow on from a micro:bit is probably to write MicroPython on a Pico or an ESP32 and it is good that there is a direct upgrade path.
Talking of upgrade paths, the micro:bit is looking a bit under-powered even after its fairly recent upgrade to v2. It is the 5x5 LED matrix which looks limiting. The micro:bit retails for around £15. For about the same price you can buy an ESP32 with 1.14 inch display. A micro:bit with a better display would likely be much more impressive to children exposed to mobile phones.
For teachers there is plenty of high-quality pedagogical material already available and this seems like a freebie that will have a welcome in the classroom.
.
Harry Fairhead has a hardware background having worked with microprocessors and electronics in general, for many years. He is the author of Micro:bit IoT in C and of books about the Raspberry Pi, the Raspberry Pi Pico and the ESP32. A fan of the C language, his book Fundamental C, takes an in-depth look at C for use in any close-to-the-hardware context.
More Information
https://microbit.org/thenextgen-registration/
https://www.bbc.co.uk/teach/microbit/register-free-microbit/zxrp3qt
Related Articles
The BBC Micro:bit Is An Mbed Device In C/C++
Micro:bit Commando Jump In The Microsoft Block Editor
Commando Jump Game For The Micro:bit In Python
BBC Micro:Bit Finally Ships to 1 Million For Free
BBC micro:bit Your Next Computer?
BBC Giving Away 1 Million Microcomputers
To be informed about new articles on I Programmer, sign up for our weekly newsletter, subscribe to the RSS feed and follow us on Twitter, Facebook or Linkedin.
---
Bun 1.0 Released With Experimental Windows Version
14/09/2023
Bun, the new JavaScript runtime, is now available in a 1.0 production-ready version, according to the developers, who have also announced an experimental Windows version.
---
Raspberry Pi 5 Announced
28/09/2023
Despite strong suggestions that a Pi 5 would be delayed until 2024, the Pi 5 has been announced and shipments are promised in the last week in October.
More News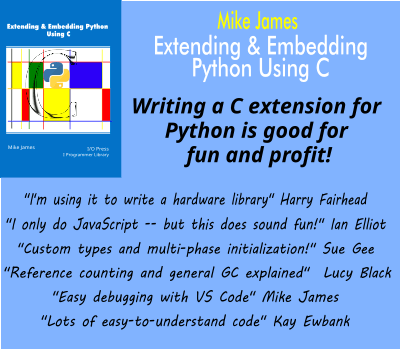 Comments
or email your comment to: comments@i-programmer.info
<ASIN:1871962676>
<ASIN:B08XPRMK97>
Last Updated ( Wednesday, 31 May 2023 )