Written by Mike James
Thursday, 08 January 2015
Page 2 of 2
Web Dev
There is so much going on in web technologies that we can barely scratch the surface but what happened at Mozilla this year has to be the biggest news. The year started well with a well respected techie taking the lead at Mozilla - Brendan Eich New CEO Of Mozilla.
However, political incorrectness, or correctness depending on how you look at it, forced him out of the job and out of Mozillza - Brendan Eich Leaves Mozilla.
Mozilla's flagship browswer has also been in trouble over the year - Firefox Losing Share As Desktop Browser - it might be that Firefox OS is occupying too much of its energy.
Towards the end of the year the negotiations with Google, the supplier of most of Mozilla's funds, came to a conclusion with Mozilla opting to go with regional "sponsors" for the slot of default search engine. Yahoo paid a still undisclosed sum for the right to be the default in the US region. It looks as if we will have to wait until later to see how it all works out but Mozilla's funding level has to be in doubt - A New Future For Mozilla.

Another milestone was the completion of the HTML5 standard by W3C - HTML5 Is A Finished W3C Standard. This is all to the good but the worrying split between W3C's old ways of doing things and WHATWG's new ways of doing things continues into the new year. It seems that we really do have two HTML5 "standards" the one fixed in 2014 and the one that continues to develop in 2015.
On the frame work side we have to morn the passing of the influential UI toolkit from Yahoo - Yahoo drops YUI. Perhaps everyone's favourite framework Angular took a bit of a knock when it was made clear that the next version might not be backward compatible - AngularJS 2.0 Is Radically Different.
Perhaps the most ignored development in frameworks was the open sourcing of Microsoft's WinJS - Microsoft Releases WinJS 2.1 As Open Source. This is the library at the heart of creating WinRT apps using JavaScript. By open sourcing it Microsoft made it possible for it to be used on other platforms and by the end of the year this came true -Microsoft's WinJS - New Cross-Platform Library. Currently it isn't breaking any records for take up but it is worth a look.
Mobile
You might think that mobile was the place it was all happening but overall it was a quiet year best summed up as mostly more of the same.
Over the year Apple lost ground to Android Android Usage Overtakes iOS but over the Xmas period Apple sold more phones than Android. This is presumably a short term effect of the new iPhone 6 being available. The best guess is that the relentless take over of the world by Android will continue into the new year.

Of course Apple's big news was the Swift language discussed earlier. Google's big news was Android L or Lollipop. This new flat version of the OS - New Android L Goes Flat - didn't quite go according to plan because it was buggy. At the end of the year very few people were actually using Android L and a full rollout probably won't happen until early in 2015.
Other interesting things were going on in the Android universe however. In particular Android Studio was released as version 1 and it was made 100% clear that this is the way to go in the future as all work on the Eclipse add-in has been stopped - Android Studio 1.0 Released - Eclipse ADT Development Stopped .
On the Windows mobile front not a lot happened. Everything is waiting on what might happen with the introduction of Windows 10. One development is that lower cost Windows Phones and Windows Tablets are starting to create a market for Windows devices that is going largely unnoticed.
Then there was Amazon's Fire Phone - Fire Phone - The First AI Phone - which looked interesting in June but by the end of the year it was clearely a big mistake. Too many novelties that no user actually wanted and too expensive.
In the final part of our round up of the year - to be published next Tuesday we look at the amazing things that happened in AI, the not so amazing IoT and the irritating security situation, plus some things that got unfairly overlooked.
Any review of the year is necessearily incomplete but have we missed anything big? Comments please.
---
Pool Cue With A Big Brain Algorithm
07/03/2021
Fancy having a magic pool cue that enabled you to pot the black without fail. Well this video shows how such a device can be built using an Arduino Uno - and it also reveals just how many man hours ca [ ... ]
---
jQuery 3.6 Released
04/03/2021
After a considerable gap between releases, jQuery 3.6 is out, bringing with it bug fixes and improvements. Despite what you might think, it is still very relevant.
More News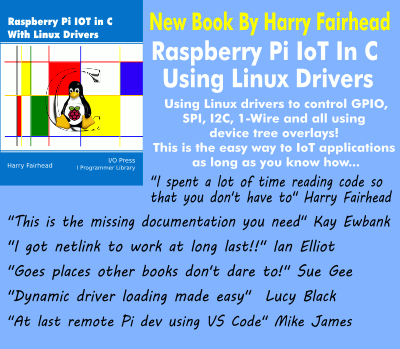 Comments
or email your comment to: comments@i-programmer.info
Last Updated ( Tuesday, 13 January 2015 )