Written by Ian Elliot
Tuesday, 22 February 2022
Next month Mozilla is expected to launch MDN Plus, a new premium service to supplement the free-to-access MDN Web Docs in several countries. The cost is expected to be $10 USD per month or $100 USD per year.
UPDATE: MDN Plus launched on March 24th, see MDN Plus Is Here
MDN, Mozilla Developer Network, is a key source of information for developers. Even if you rely on Stack Overflow for code snippets, if you want the technical low-down and learn about best practices in web development MDN Web Docs is the source that is tried and trusted.
Mozilla announced MDN Plus last May and then tested an early version. As a premium service it offers subscribers exclusive content and additional features on top of MDN which will continue to be available for free. When MDN Plus was announced, Mozilla proposed that there would be monthly technical deep dives written by industry experts. The main advantage of MDN Plus being able to download content to access offline or even printed to paper and to be create your own personal collection of documentation that you can access from any device. Other of the additional features - annotations and bookmarks, which can be used with both free and paid-for content - and themes to adapt the platform and create a personalized style are useful in the context of maintaining customized documentation. A further feature is being notified of changes to certain articles, enabling you to keep up to date.
News of the launch, possibly as early as March 9th, comes from web developer Sören Hentzschel who states that initially it will be available in the USA, Canada, the United Kingdom, Germany, Austria, Switzerland, France, Italy, Spain, Belgium, the Netherlands, Ireland, Malaysia, New Zealand and Singapore.
Mozilla's main motivation for MDN Plus is as a new revenue stream, which Hentzshel suggests will support MDN Web Docs as a platform that Mozilla has been providing free of charge for over 16 years. According to his information, which confirms what we reported last May, the price is likely to be $10 USD per month or $100 USD per year, which is a cheaper option.
In my earlier report I commented:
On the face of it $10 a month seems a low enough sum to attract subscribers, but on the other hand $10 could buy you the Kindle version of a complete book of over 200 pages in the I Programmer library.
I image many developers would point out that they'll probably have time to read one extra article per month, but might find it difficult to find time for a whole book!
The fundamental difficulty with this move, and it is a difficulty Mozilla has with almost any attempt to monetize what it previously offered for free, is that if it provides something worth $10 per month this will annoy its previous users who expected everything Mozilla did to be free, as in FOSS. This alienates its current user base. But if it doesn't then who, other than rabid Mozilla supporters, are going to pay $10 per month for nothing (or very little) worth having....
More Information
Related Articles
MDN Web Docs Has New Platform and New Funding
MDN Web Docs Call For Participation
Mozilla's Plan For Easier Web Development
Mozilla Layoffs Include MDN Team
MDN Is 15 - How Did It Reach Top Of The Docs?
To be informed about new articles on I Programmer, sign up for our weekly newsletter, subscribe to the RSS feed and follow us on Twitter, Facebook or Linkedin.
---
Azure CosmosDB for PostgreSQL Adopts Version 16
20/11/2023
Shortly after version 16 of PostgreSQL was released,
CosmosDB follows suit adopting the new version applicable to production workloads.
---
Chatbots Hallucinate - Word Of The Year
25/11/2023
The propensity of AI-powered chatbots to provide misinformation is referred to as "hallucinating" and is something that has come to popular attention - to such an extent that the verb "hallucinate" ha [ ... ]
More News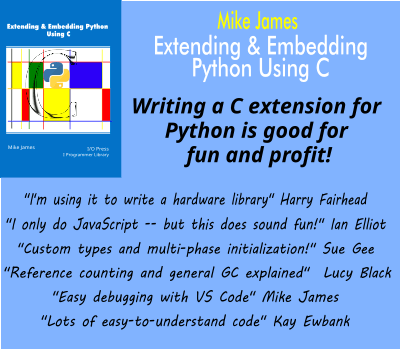 Comments
or email your comment to: comments@i-programmer.info
<ASIN:B07S8958R9>
<ASIN:B07XJQDS4Z>
<ASIN:B07SDN5XTY>
<ASIN:B07SCYZ75R>
Last Updated ( Thursday, 24 March 2022 )