Top 10 From Around The Web: More Ruby On Rails Resources
Written by Alex Armstrong
Friday, 30 June 2017
This round up of interesting posts from external sites has resources for those working with Ruby and the Rails framework, both beginners and expereinced developers.
An easy way to learn Rails online for free. Learn Ruby on Rails, Rails basics, application structure and Vim; Rails migrations, layouts and rendering; Ruby on Rails ECommerce and much more through this very simple course.
---
A guide to setting up a Ruby on Rails production environment on Ubuntu 16.04 Xenial Xerus with Git, MySQL, PostgreSQL, and Capistrano.
---
Here is what will give you the biggest bang for your effort. Learn the presenter and service object patterns, which allows you to break down complex logic into small, self contained and easily tested classes.
---
Ruby on Rails is a web application framework, we all know that. Rails makes us more productive and lets us focus on the task at hand rather than the technology. But sticking to best practices in Rails, especially when starting out, is very important. In this post, we're going to look at some of the best practices in Ruby on Rails.
---
A few days ago a prospective client asked "Why do you use Ruby on Rails?" and I told them a simple answer. Profitability and Productivity. There is nothing else out there that can develop the majority of business web based software as cost effectively as Ruby on Rails.
---
In this lesson, we'll get into the more interesting and useful areas of Active Record queries. You'll learn what Active Record actually returns and how to manipulate the returned values at will. You'll also learn how to make your queries more efficient along the way.
---
This resource contains a collection of Ruby on Rails best practices and Ruby on Rails tips provided by our Toptal network members.
---
In this tutorial we will cover how to use our Ruby on Rails Unicorn one-click install image to easily run a Ruby on Rails application. Our ready to use Ruby on Rails image includes lot of pre-installed tools to ease the development and deployment of Ruby apps.
---
By exploiting some peculiarities of the popular Web programming framework Ruby on Rails, MIT researchers have developed a system that can quickly comb through tens of thousands of lines of application code to find security flaws.
---
There is no better way to begin your Ruby on Rails education. Check out these Beginner & Intermediate tutorials and start building your own Ruby on Rails app!
---
From Our Partners
Load your PostgreSQL data to your data warehouse to improve the performance of your SQL queries at scale and to generate custom real-time reports and dashboards. Combine your PostgreSQL data with other data sources such as mobile and web user analytics to make it even more valuable.
---
Related Articles
Top 10 From Around The Web: Ruby On Rails Resources
The Weekly Top Ten: More Ruby On Rails
The Weekly Top 10: Ruby On Rails Resources
The Weekly Top 10: Ruby and Rails

ActiveState Extends to Ruby, Node.js, Go and Lua
Previous Top 10 Round Ups
Top 10 From Around the Web: Web Design Resources
Top 10 From Around The Web: Python Web Development Resources
Top 10 From Around The Web: PHP Development Resources
Top 10 From Around the Web: Wordpress and CMS Resources
Top 10 From Around the Web - CMS Development Resources
Top 10 From Around the Web - eCommerce Development
To be informed about new articles on I Programmer, sign up for our weekly newsletter, subscribe to the RSS feed and follow us on Twitter, Facebook or Linkedin.
---
PhpStorm Updated For PHP 8.3
21/11/2023
The latest version of PhpStorm, the IDE for PHP and web development from JetBrains, has been updated to support the new features of PHP 8.3, due to be released later this week.
---
Eclipse Launches Dataspace Working Group
07/12/2023
The Eclipse Foundation has launched a dataspace working group with the intention of 'fostering global innovation in trusted data sharing'.
More News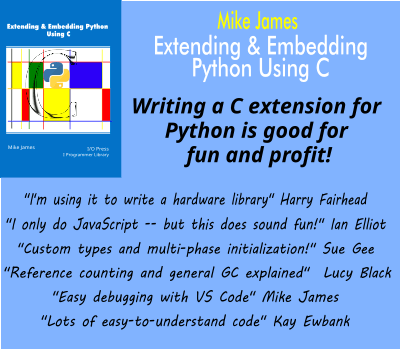 Comments
or email your comment to: comments@i-programmer.info
Last Updated ( Tuesday, 12 December 2017 )