Apple Kills App Store Affiliate Program
Written by Mike James
Saturday, 04 August 2018
It is a tough life trying to make a dollar on the modern web - advertising doesn't pay and now Apple has pulled the rug out from under some of its most supportive web sites. By killing its affiliate program, it may well have killed independent technical journalism aimed at Apple.
It's their own fault, I hear you say. You should never build your house on foundations that someone else owns. This is true, but you have to build your house somewhere and may news sites that specialize in Apple technologies have been using the App Store affiliate program to bolster falling advertising revenue.
The affiliate program worked like most affiliate programs - if a customer bought an app as the result of following a link the site provided then the site got paid 7%, which came out of Apple's 30% cut of the takings. Given the generally low price of apps this probably never amounted to a great deal of money, but for an independent tech news site any revenue stream is better than none.
Last year Apple cut its affiliate percentage to 2.5% and now the program has been discontinued:
Thank you for participating in the affiliate program for apps. With the launch of the new App Store on both iOS and macOS and their increased methods of app discovery, we will be removing apps from the affiliate program. Starting on October 1st, 2018, commissions for iOS and Mac apps and in-app content will be removed from the program. All other content types (music, movies, books, and TV) remain in the affiliate program.
Notice that the reason given is that the App store is now so "discoverable" that no help from third party reviewers is needed. This doesn't really seem like a good reason. Independent reviewers drive users toward apps that are good in a way that the App Store can't afford to do - it now seems that neither can the independent reviewers. For example TouchArcade, which has been around for ten years has posted:
Moments ago, Apple announced that they're killing the affiliate program, citing the improved discovery offered by the new App Store. (Music, books, movies, and TV remain.) It's hard to read this in any other way than "We went from seeing a microscopic amount of value in third party editorial to, we now see no value." I genuinely have no idea what TouchArcade is going to do. Through thick and thin, and every curveball the industry threw at us, we always had App Store affiliate revenue- which makes a lot of sense as we drive a ton of purchases for Apple. I don't know how the takeaway from this move can be seen as anything other than Apple extending a massive middle finger to sites like TouchArcade, AppShopper, and many others who have spent the last decade evangelizing the App Store and iOS gaming- Particularly on the same day they announced record breaking earnings of $53.3 billion and a net quarterly profit of $11.5 billion.
Clearly Apple doesn't want to drop even a few crumbs of its $11.5 billion to keep an independent technical press running even though it mostly benefits Apple.
Who would have thought it?
This is another example of being at the mercy of a de facto monopoly like no other in history. Apple isn't alone in this, Google controls the flow of traffic to web sites and uses this to make money without putting any of it back and Facebook even tries to charge web sites to "boost" the visibility of news posts that arguably keep some users coming back to view Facebook.
There seems to be no solution.
More Information
Apple Kills the App Store Affiliate Program, and I Have No Idea What We Are Going to Do.
Affiliate Program App Store Updates
Related Articles
Ten Years Of The Apple App Store
Fear and Loathing In The App Store
Epic Games CEO Finally Notices That UWP Apps Are A Walled Garden
To be informed about new articles on I Programmer, sign up for our weekly newsletter, subscribe to the RSS feed and follow us on Twitter, Facebook or Linkedin.
---
Google Resumes Transition To Manifest V3
17/11/2023
Google has resumed the planned deprecation of Manifest V2, giving notice to Chrome extension developers that Manifest V2 extensions will be phased out as early as June 2024 in the prestable versions - [ ... ]
---
JetBrains AI Coding Assistant Now Generally Available
07/12/2023
JetBrains has announced that its AI-powered coding tool is now generally available for its IDEs. The tool was announced earlier in the year but until now has been on limited access.
More News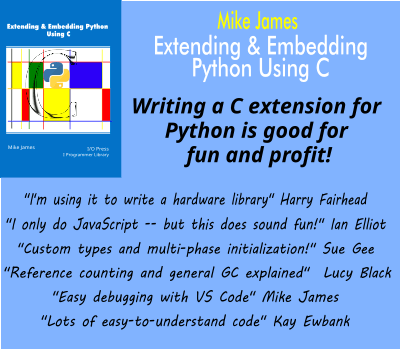 Comments
or email your comment to: comments@i-programmer.info
Last Updated ( Saturday, 04 August 2018 )