Registration Open For Microsoft Build 2021
Written by Sue Gee
Friday, 07 May 2021
The 2021 Microsoft Build Digital Experience takes place from May 25th to 27th. Billed as "A fan fest. A code fest. An intro-to-tech fest" it is free of charge and open to developers of all skill levels, students, and developer decision makers – anyone who uses or wants to learn the latest technologies.
In common with many other technology events and developer conferences, Microsoft Build was converted to a virtual event in 2020 and has decided to stick to that format going forward. It makes a lot of sense from the perspective of the attendees as well as the organizers. Two full days packed with curated content and opportunities to connect with experts within both global and local communities without any of the travelling.
Whether you are a student or an experienced app developer, you will gain action-ready skills specific to what you do through immersive experiences, engaging with community, and one-on-one guidance from Microsoft engineers. From the comfort of your own home, or your own office, delegates will be able to:
Hear from Microsoft experts like, Satya Nadella, Amanda Silver, Scott Hanselman, Kayla Cinnamon, and Donovan Brown, Kevin Scott, and others discussing the future of technology and the products you use.
Participate in Breakout Sessions with experts suited to your role and interests and in Ask the Expert and Connection Zone sessions where you can have your specific questions answered.
Engage with other developers in your local regions with Local Connections. This is envisaged as a dedicated time for local leadership to deliver an experience to help attendees find developers and experts with similar interests within their region.
Schedule a 1:1 Consultation during the event to get the technical answers you need today.
The Agenda includes:
Humans of IT: Discover the intersection between humanity and tech through inspirational stories about humans who use tech for good.
Table Topics: Gather the community for live discussion on camera, and in chat! Get inspired by community experts, learn best practices, and discover helpful resources with other attendees.
The Imagine Cup World Championship - One of the four teams already announced as winners in the four competition categories: Earth, Education, Health, and Lifestyle will be selected as the overall winners, gaining the

top prize of USD $75,000 and mentorship with Microsoft CEO, Satya Nadella.
While Microsoft Build is a free event you need to register in advance using a new or existing Microsoft account - also free. Your registration will include all interactive sessions during the event including the Learning Zone and the Connection Zone.It also allows you to schedule 45-minute, One-to-One Consultations to have access to experts to help you with current projects and Ask the Expert sessions.
Microsoft is providing the option to watch content in alternative languages, French, German, Japanese, Mandarin and Spanish. by selecting human audio translations.In addition, there will be 28 AI closed captioning languages to choose from.
See the Build website for more details of the timetable in which the main content is repeated up to three times to make it possible for delegates around the world to watch at a convenient time.
More Information
Related Articles
Imagine Cup 2021 - Who Will Be World Champions?
Virtual Microsoft Build Focused On Developers, Free To All
---
Made It - Python Is Top Language On TIOBE Index
08/10/2021
We have been anticipating Python reaching the top position in the TIOBE Index for quite a while and this month, October 2021, it has happened and probably marks the beginning of a long reign for a lan [ ... ]
---
Get Certified, Earn More
27/09/2021
Results of an O'Reilly survey of data and AI professionals indicates a marked gender pay gap. It also reveals that certification, in particular cloud certification, is associated with both higher sala [ ... ]
More News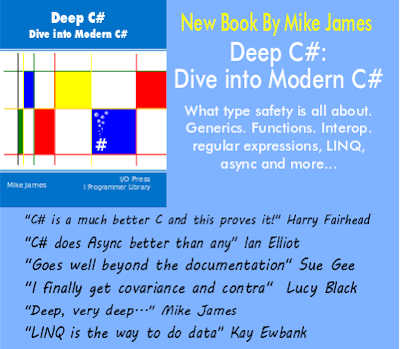 Comments
or email your comment to: comments@i-programmer.info
Last Updated ( Saturday, 08 May 2021 )